Mark, Michael, Scott, and Wayne's 20 Favorite Debut Albums




One of the definitions of good artistry is that the artist is always trying to get better. But through no fault of their own, some artists have an easier task at that than others. Take dc Talk for example. In 1995, they released one of the defining albums of Christian music with Jesus Freak, but as good as it was, it feels like a total miracle compared to their 1989 self-titled debut. Audio Adrenaline is another example, and even more so since the core of the band had already been together six years before they released their little-regarded self-titled debut in 1992. And then there are the Newsboys, who somehow managed to make three barely mediocre albums before Not Ashamed earned itself a GRAMMY nomination. But these bands had almost nowhere to go but up. It's a tricky thing when a band comes onto the scene and their debut is immediately received and loved. All of a sudden, expectations are higher to produce more similar or better results. Sometimes you listen to a debut and wonder how it could possibly get better, like Keith Green's For Him Who Has Ears To Hear. Sometimes you listen to a rough-around-the-edges debut that clearly has something great going for it, a la Five Iron Frenzy's Upbeats and Beatdowns. And sometimes you have an album that is so far ahead of its time that it takes years before its full impact is felt, such as Larry Norman's Upon This Rock.

There are more debut albums than you can ever think of, and a great quantity of them have been great. Albums for current artists like Starflyer 59's Silver, Mat Kearney's Bullet, or Becoming The Archetype's Terminate Damnation. Then there are the disbanded acts like PFR's Pray For Rain, Common Children's Skywire, or Mad At The World from the band with the same name. Many of the albums that history considers great are all but forgotten by modern audiences, such as the debuts from Michael Omartian, Resurrection Band, or Love Song. So all that to say, when Scott Fryberger, Michael Weaver, Wayne Myatt, and myself (Mark Rice) set out to highlight 20 of Christian music's finest debut albums, we by no means created anything resembling a definitive list. But these are some of the debuts we love. Some of these artists aren't around any more, but many are; some are old, and some are new. We all have our own, individual tastes, and with four people of such wildly differing ones, it was a struggle to come up with 20 that we could all live with. But in the name of fun, and bringing attention to some of these great artists and fantastic projects (which we are defining as an artist's first full-length LP while signed to, or distributed by, a national label), we are here today to share with you, in no particular order, 20 of our favorite debut albums ever.

All Star United - All Star United (1999)
Ian Eskelin had already been around before starting All Star United. Long since the release of All Star United, Eskelin became an acclaimed producer (Francesca Battistelli, for one). But Eskelin in his band did something truly special in 1997. All Star United's self-titled debut album is a phenomenal, albeit sarcastic and satirical, look at Christianity. The Brit-pop/rock music, coupled with Eskelin's vocals. make for a wonderful release. All Star United never quite topped their debut, but songs like "La La Land," "Smash Hit," and "Savior of My Universe" make this a debut to be remembered. - Michael Weaver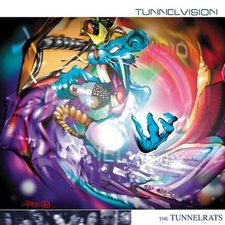 Tunnel Rats - Tunnel Vision (2001)
I'm honestly surprised that this album made the list, because, despite its greatness, it's still a relatively obscure hip hop album. Even some dedicated Christian hip hop heads don't know this album. But the Tunnel Rats helped make street hip hop acceptable as an art form in the world of Christian rap. They were a large crew spread out around Southern California and featured many artists who are still active today, including Jurny Big, Sev Statik, and even Propaganda (though this album was before Prop joined). Tunnel Vision is honestly one of the few albums I'd say is essential for anyone who calls themselves a Christian hip hop fan. - Scott Fryberger
for KING & COUNTRY - Crave (2012)
The Australian duo provided quite a surprise for listeners with its debut album. No band was really offering a sound quite like theirs, containing dramatic themes that deliver a sophisticated soundscape. They have defined themselves with music that captures emotions that many can connect with in songs such as "Middle of Your Heart," "Missing" and "Busted Heart (Hold On To Me)." Once you has seen this band perform these songs in concert, it makes them seem that much more unforgettable. Their debut album matches perfectly with their follow-up release, too. - Wayne Myatt

Emery - The Weak's End (2004)
We all know about Emery today and their involvement in the controversial "Bad Christian" movement. Before all of the controversy though, Emery had humble beginnings with Tooth & Nail Records. The Weak's End was a stellar introduction to the band. Matt and Toby crafted something really great. Since that time in the mid-2000's, Emery has had a lot of success and has released several solid records. If you haven't listened to this gem in a while, be sure to check out "Walls," "The Ponytail Parades," "Fractions," and "Under Serious Attack" for a reminder of how good this one really was. - Michael Weaver

Flyleaf - Flyleaf (2005)
In many ways, the self-titled debut of Flyleaf was a gift that kept on giving. While mildly popular when if first released, word of mouth eventually spread to the point that a full two years passed before the album reached its peak on the Billboard 200 chart. Eventually, seven of the eleven tracks were released as singles. There was something for everyone, despite the trim 33-minute length; both Christian and secular audiences resonated with the album's third single, "All Around Me," a worship song lyrically (though those that didn't understand the meaning saw it as a romantic love song) and a rock ballad musically. Also featured strongly were "I'm So Sick" and "Fully Alive," (the latter of which even had its music video cameo in Live Free or Die Hard) -- full-on hard rocking head-bangers complete with brutal screams -- "Cassie," a driving rocker with strong sentiment of the Columbine shootings; "Sorrow," which filled the need for an aggressive rock ballad; as well as the much softer finale, "So I Thought." This album spawned a great career and set Lacey Sturm up as the Princess of Christian rock music. - Mark Rice / Michael Weaver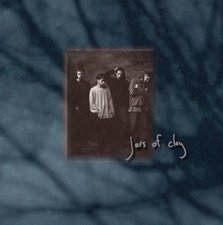 Jars of Clay - Jars of Clay (1995)
Jars of Clay opened the floodgates (see what I did there?) with their 1995 self-titled debut. It's easily one of the most influential albums in CCM history and still stands the test of time. Jars have given us so many great, and varied, albums over the years, but their first will always be extremely special. "Flood" was obviously a huge hit, but songs like "Boy on a String," "Art In Me," "Love Song For a Savior," and "Worlds Apart" are phenomenal numbers. This is truly one of the best debuts of all time across all genres. - Michael Weaver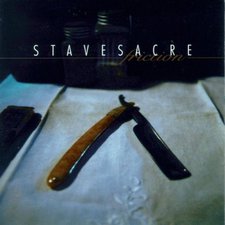 Stavesacre - Friction (1996)
Stavesacre's Friction was nothing short of a brilliant project. "Threshold" begins a journey that lets the listeners know that this band takes their music serious with the harshness that was known to thrive in the mid 90's. This band made quite an impact continuing their success with the awesome Absolutes. Stavesacre had a much different sound than Mark Salomon's former band, The Crucified. Friction gave us one more reason to respect Tooth & Nail Records.
- Wayne Myatt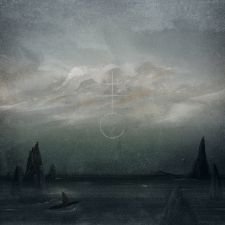 Attalus - Into The Sea (2015)
Attalus' behemoth debut (just under 78 minutes in length) is the newest album on this list, but it didn't take long for them to make their impact felt. Attalus is simply a jack-of-all-trades of a band, with a style that ranges everywhere between acoustic and post-hardcore. Personally, for my first couple of times listening to Into the Sea, I wasn't quite sure what to think; I had never before listened to a genuinely post-rock band, and Seth Davey's vocal style was different than anyone else I could think of, but the appeal was immediate and evident. Repeated listens made it even better, and a close listen revealed that these guys wrote some of the most intelligent, meaningful, visceral lyrics that I have ever heard in a rock band. With amazing songs like "Sirens," "The Breath Before The Plunge" "Voices From The Shore," "Into The Sea," "Step Out," "Death Be Not Proud" (yeah, ok, pretty much all of them are amazing...), this album is easily worth the time needed for a full listen. - Mark Rice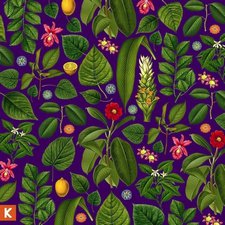 Kings Kaleidoscope - Becoming Who We Are (2014)
When Mars Hill and BEC Recordings teamed up, I knew good things were coming down the pipeline. While Dustin Kensrue and Citizens & Saints were good examples, Kings Kaleidoscope finalized it. Becoming Who We Are wasn't their first release, but it was their first full-length album, and first major label album to boot. It's also one of the best albums I've had the pleasure of listening to in several years. Great song after great song after great song after...well, you get it. It's a tall task to play favorites. Not only is this a great debut, it's an amazing album overall. - Scott Fryberger

Fair - The Best Worst Case Scenario (2006)
Having half of Poor Old Lu was enough to make an interesting start in this next chapter of Aaron Sprinkle and Nick Barber's musical careers. While the release did not garner any major mainstream recognition, that does not mean that it's not a phonomenal release. In fact, it contains some of the most notable ballads ever to be heard, like "Monday" and "Confidently Dreaming," despite the album's unsuccessful sales. I'm amazed that it didn't receive much exposure as the tunes carry on to this day. - Wayne Myatt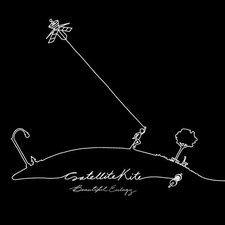 Beautiful Eulogy - Satellite Kite (2012)
While it is true that all three artists that combine to make Beautiful Eulogy are longtime veterans of the underground and independent hip hop scene, what the three of them accomplished together on their first try could hardly have been expected or hoped for. In short, they shattered a barrier. They made hip hop that appealed to fans and non fans alike, more similar to folk music or electronica than what we might expect from, say, Lecrae, Trip Lee, or Swoope. But if their beats made them great, their lyrics made them incomparable. Each track was a theology lesson, not like a lecture or a sermon, but like a friend telling an involved story. They are a ministering group like no other, and as they offer Satellite Kite as a free gift, you have no excuse not to listen to it. - Mark Rice

Demon Hunter - Demon Hunter (2002)
Before I became a Christian, I was only familiar with the music on the radio and MTV. After I became a Christian, I was only familiar with what my church friends and youth group listened to (which was good sometimes). Then I was given a sampler called This Is Solid State, Vol. 3. Oh man. Metal. Hardcore. Hard Rock. AND IT'S CHRISTIAN?! On the list was Demon Hunter. That one song was enough for me to buy their self-titled debut, and it didn't disappoint. Heavy verses paired with melodic, sung choruses was an interesting and, quite frankly, revolutionary thing at the time. "Through the Black" and "A Broken Upper Hand" are still favorites of mine. I never would've known that this band would get so big, but with them constantly improving from a terrific debut, it's no wonder. - Scott Fryberger

The Classic Crime - Albatross (2006)
To some, this release seemed like a rip-off of what other artists were doing at the time, and yet, I still love this release. It's one of those albums that you can put any song into the mix and never grow tired of it, like "Blisters and Coffee." The songs could have just easily been written as a nice poetry book; here's just one example from "We All Look Elsewhere": "Lost sense of direction: nobody knows my name / Confidence: correction / I don't know how to play that game / A straight line is quicker / A straight line would make me fast / I've burned my nose enough to know that straight lines never last". It's not quite the style or approach they use with current material, but that's what makes it a very memorable release in their catalog of greats, like The Silver Cord and Phoenix. - Wayne Myatt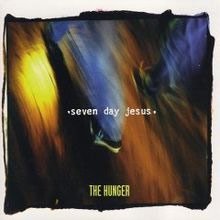 Seven Day Jesus - The Hunger (1996)
Brian McSweeney fronted Seven Day Jesus for far too short a time. Their self-titled sophomore album was a bit disappointing, but their debut, The Hunger, was a melodic hard rock masterpiece. McSweeney's voice was wonderful and the music was, at times, fierce. This one has been overlooked by folks that weren't around in '96, but man, are they missing out! This one is easily one of my favorite albums ever -- Christian or otherwise -- and is certainly a debut worthy of this type of list. Listen to "Strength," "Flybye," "Pavement" or "The Hunger" for a taste of what this album had to offer. - Michael Weaver

Showbread - No Sir, Nihilism Is Not Practical (2004)
My first experience with Showbread was when I heard Reese Roper say something online (MySpace I think? Xanga?) about providing guest vocals on their new album. That was enough to interest me. When I first heard No Sir, Nihilism Is Not Practical, I was blown away, as were my preconceived notions of what genres had to sound like. Showbread destroyed genres. And my eardrums. This is an album that defined my taste in music, breaking all barriers in a successful attempt to make great art without being confined to the sounds their contemporaries and labelmates boasted. You can still find me dancing and making emo faces when listening to "Mouth Like A Magazine" and "Stabbing Art To Death," but also weeping during the somewhat dark but ultimately worshipful "Matthias Replaces Judas." This will forever be one of my favorite albums of all time, and it stands as a groundbreaking debut. ("And where would I fit, Jesus? What place is left for me? The price of atonement is more than I've found to offer as my plea.") - Scott Fryberger

Poor Old Lu - Mindsize (1993)
Poor Old Lu was a band that put a different spin on the grunge scene in the early 90s. Most will be more familiar with the band members than the band itself: Scott Hunter (This Diminishing West, Fair), Aaron Sprinkle (lead singer in Fair, producer for Acceptance, Number One Gun, Kutless, and Anberlin, among others), Nick Barber (Dead Poetic), and Jesse Sprinkle (Dead Poetic, Demon Hunter, Morella's Forrest). Mindsize is one of Poor Old Lu's best albums. The lyrics and music in all of these songs are simply brilliant, especially when one considers that most of the members in this band were still in their late teens. The old 70's reel-to-reel recorder on the front cover illustrates the tone of this album well since some of the songs bear a 70's influence. Alternative wouldn't have been the same without this Alarma Records debut in 1993. - Wayne Myatt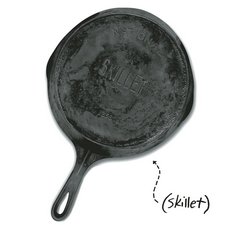 Skillet - Skillet (1996)
Skillet is known today as a symphonic hard rock band, but they've actually been through a few different phases in their career. Way back in 1996, they released a super raw and grungy hard rock album on Dana Key's (of DeGarmo & Key) Ardent Records. Some may not even realize Skillet was around 20 years ago, while others, like me, have always desired a return to this raw and emotional sound. There are so many great songs on this debut, and it's only gotten better with time. As rock music becomes more and more watered down, albums like this stay strong. If you've never listened to old school Skillet, you should quit reading and do so now. "Gasoline," "Promise Blender," "Saturn," and "My Beautiful Robe" shouldn't disappoint. Just look for the album with the cast-iron skillet on the cover. - Michael Weaver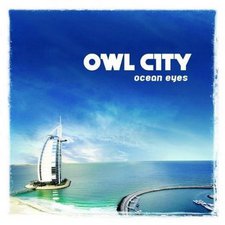 Owl City - Ocean Eyes (2009)
I had first heard of Owl City in maybe 2007 or 2008 when my brother mentioned the name and recommended the music. I didn't do anything of the sort at the time, but I did happen to get a chance to review Adam Young's major label debut, Ocean Eyes. It was pop music like I had never heard before. Sure, I hear traces of The Postal Service, Mae, and Relient K (naturally, since Matt Thiessen co-wrote some of it), but Young displayed his style of synthpop with a great deal of talent and originality. Not to mention, it's just so catchy! This isn't his best album, in my opinion, but songs like "Fireflies" and "Hello Seattle" were responsible for his rise into superstardom. - Scott Fryberger

Sara Groves - Conversations (2001)
I feel like this list has a very rock-centered focus; rock, hard rock, alt rock, metal, with an occasional pop or hip hop album. In that regard, the inclusion of an acoustic pop album must seem strange and out of left field. But I would be remiss if I did not give mention to one of my favorite albums of all time. I cannot honestly say that Sara Groves does anything terribly unique on Conversations; her music is simple and doesn't draw much attention to itself. But what sets Conversations apart from being just another pop album, and Groves herself from being just another pop artist, is her intimate lyrical ability. "The Word," "Painting Pictures of Egypt," "Hello Lord," and "Generations" are among the numerous highlights. Her words are personal and philosophical, thought-provoking and tender, honest and deliberate. I listen to this music, and I feel like I know her. What so many singer-songwriters try so hard to do comes incredibly naturally to her. And that elevates this simple pop album into, I claim, one of Christian Music's finest debuts. - Mark Rice

johnny Q. public - extra*ordinary (1995)
Grunge music was at its peak in the mid 90's, and while mainstream listeners had Stone Temple Pilots, Pearl Jam, and Soundgarden, CCM carried some respectable projects, such as this album from Gotee Records. johnny Q. public had a few moments of fame with their song "Body Be" receiving a lot of airplay and video play on MTV. What's surprising, though, is that this wasn't the best song on the album, as it was filled with many other great singles, like "Secret," "Violet" and "Pray." It's one of the few albums that can be played in its entirety without any songs that need a pass. Recommended for those who love the raw edgy rock of the 90's. - Wayne Myatt