STEVEN CURTIS CHAPMAN CATAPULTS INTO THE FALL WITH SUCCESSFUL TOUR, UPCOMING RELEASE BUZZ & GENEROUS SHOW HOPE DONATIONS
NEWS SOURCE: The M Collective
October 9, 2007

NASHVILLE, TN…October 9, 2007…Steven Curtis Chapman's fall is in full-swing as he kicked off the "Live in This Moment" tour on September 20th in Grand Rapids, MI with Sanctus Real and Bethany Dillon. Each night Chapman introduces fans to new music from his upcoming release, This Moment, which drops October 23rd. Along with new music and Chapman classics, the night is also filled with emotion as the "Change for Orphans" initiative takes form in each community.
As an artist that has cultivated his passionate artistry into listeners' hearts for two decades, Steven Curtis Chapman will release his sixteenth studio album and first new project in more than three years. This musically modern, poignant, personal studio release from the five-time GRAMMY Award recipient and record-holding Dove Award winner is aptly titled, This Moment, and has already produced a hit single. The debut single "Miracle of the Moment" is currently climbing the charts entering the Top 5 on both AC Indicator (No. 4) and Monitored (No. 5) charts this week with audience impressions over 14 million. Check out the new ecard for This Moment.
Early reviews are raving about this upcoming release, "There's a reason Steven Curtis Chapman has won more Dove Awards than any artist on the planet and why he's inspired a generation of new artists---he's quite simply an incredible songwriter and compelling singer who knows how to give voice to our collective hopes, fears, joys and faith. He does just that again on this potent collection of songs." Four out of five star review CCM Magazine (October 2007)
The same passion that exudes from his music is translated into Chapman's desire to make a difference at every tour stop. Chapman and his family's adoption foundation, Shaohannah's Hope, have embraced the "Giving a little changes a lot. Give change now," concept with the "Change for Orphans" campaign, which has already raised more than $30,000 going towards grants for families adopting.
Chapman has been spreading the word to his concertgoers to "give change now" by collecting loose change and bringing it to the concert in their respective areas (ideally in check form or converted to bills). During the course of the evening, a local family is awarded a grant on the stage from the money collected that night through this campaign.
Overwhelmed by the support of the community and Shaohannah's Hope the family of the first grant awarded during the tour shares, "Wow. You wish adoption wasn't so much about finances, but the reality is that it is, and we can't tell you how much your gift to us meant. Thank you to Steven, and Emily, and to Grand Rapids for their generosity."
"I think more so than the actual money given through this campaign is the demonstration of community and the body unifying to help change the life of one orphan together in this moment," explains Scott Hasenbalg, Director of Shaohannah's Hope of "Change for Orphans."
Shaohannah's Hope recently launched the Show Hope project (Speak Up. Engage Others. Give. Go.) —A movement to engage individuals and communities to evidence the hope they have in Christ by speaking up for orphans and caring for them in their distress. Centered on the belief that an authentic faith connected with action will bring life to a skeptical and hurting world and glorify the God of love, Show Hope encourages every person to change their world for orphans. For more information on Show Hope visit, http://showhope.org/
-###-
About Steven Curtis Chapman:
In his iconic musical career, Chapman has won five GRAMMY© Awards, most recently at 2005 awards for his release All Things New. Steven Curtis Chapman has sold over ten million records including two RIAA certified platinum albums and seven RIAA certified gold albums. Along with his Dove and GRAMMY © awards, Chapman has won an American Music Award, has recorded 44 No. 1 US radio hits as well as receiving numerous other honors. Chapman has also been awarded 51 Dove Awards, more than any other artist to date. Since his recording career began in 1987, Chapman has recorded sixteen projects with Sparrow Records. He has performed at the White House and has appeared on: CBS, NBC, ABC, CNN, MSNBC, CMT, FOX News, Hallmark, E! as well as the CBS Sunday Morning, The Tonight Show with Jay Leno, among many others.
http://www.stevencurtischapman.com
http://www.shaohannahshope.org

[2018]
Jan. | Feb. | March | April | May | June | July | Aug. | Sept. | Oct. | Nov. | Dec.
[2017]
Jan. | Feb. | March | April | May | June | July | Aug. | Sept. | Oct. | Nov. | Dec.
[2016]
Jan. | Feb. | March | April | May | June | July | Aug. | Sept. | Oct. | Nov. | Dec.
[2001 - 2015]
Visit our complete MUSIC NEWS ARCHIVE

Music News Headlines

CLICK HERE
for all of the News!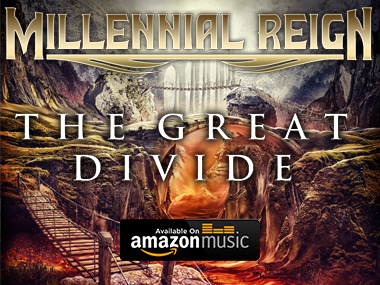 ---
---
---
---
---
---
---
---
---