PEPSI ANNOUNCED AS PRESENTING SPONSOR FOR THE INAUGURAL
K-LOVE FAN AWARDS
NOMINEES AND PERFORMERS REVEALED FOR THE FAN-VOTED AWARDS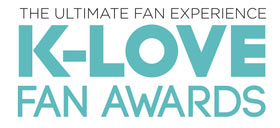 NEWS SOURCE: Merge PR
May 1, 2013
01 May 2013 - Nashville, Tenn - K-LOVE, the leading Christian radio network with a weekly listenership of over 13 million people, is bringing the first ever fan-voted award show in Christian music history to Nashville. The K-LOVE Fan Awards will be held on Saturday, June 1st at 7:30pm at Nashville's historic Ryman Auditorium. Starting today through May 31 fans can vote for their favorite nominees at www.KLOVEFanAwards.com or on Facebook in categories celebrating artists, athletes, authors and entertainers who, with excellence engage and impact popular culture for Jesus Christ. Leading artist nominees are TobyMac and Newsboys with three nominations each. See below for the complete list of nominees in each category.
Nominees were determined by K-LOVE with consideration given to airplay, spins, impact and overall performance. Winners are solely determined by fan vote online. The winners will be announced at the awards show hosted by the stars from A&E TV's popular show "Duck Dynasty," Phil and Kay Robertson and Jase and Missy Robertson. A&E's top show surpassed "American Idol" ratings last week during the "Duck Dynasty" finale. A red carpet will be held at the Ryman prior to the awards from 6:15-7:15pm where the biggest names in music, sports, books and movies will gather. Publicist and media credentials can be obtained from Merge PR.

Kay and Phil Robertson and Jase and Missy Robertson of A&E's "Duck Dynasty"
Performers already slated are fan favorites TobyMac, MercyMe, Amy Grant, Third Day, Newsboys, Casting Crowns, NEEDTOBREATHE, Steven Curtis Chapman, Matthew West and many more. In addition to the unprecedented list of performers, sport figures set to attend the special evening include Mike Fisher (Nashville Predators), Barrett Jones (Two-time National Champion from Alabama), Jason Hanson (21-year Detroit Lions kicker), Alfred Morris (Washington Redskins) and Hugh Freeze (Head football coach from the University of Mississippi). Representing the movie impact category will be Kirk Cameron (Monumental, Fireproof), Alex Kendrick (Facing the Giants, Fireproof, Couragous) and David Evans (The Grace Card).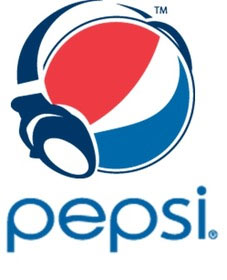 The K-LOVE Fan Awards are proud to announce presenting sponsor Pepsi MidAmerica. In honor of the awards, Pepsi will be launching their Christian Artist Can Panel series at the weekend's events. The four artists that will be featured include Matt Maher (Dr. Pepper), Francesca Battistelli (Diet Pepsi), Matthew West (Pepsi), and TobyMac (Mountain Dew). Each artist will be featured on three million cans for a total of 12 million cans - 12 million new ways to change lives. On each can a link will be featured to receive a free download from each artist. "Pepsi MidAmerica is honored to be the presenting sponsor of the inaugural K-LOVE Fan Awards," states Lee Crisp, President and COO of Pepsi MidAmerica. "We are proud to sponsor such an amazing event with such a positive meaning."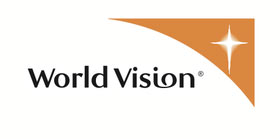 In addition to the presenting sponsor, the official charity sponsor has been revealed as World Vision ( www.worldvision.org) "We are honored to be the official charity sponsor for this amazing first-ever event," shares Steve Quant, Director of Media acquisition for World Vision. "As a Christian humanitarian organization dedicated to helping children and their communities worldwide, we proudly partner with many of these artists who serve as the 'voice for the voiceless'. This will be a great evening celebrating these talented individuals who walk alongside World Vision to forever change the lives of children and families around the globe." The K-LOVE Fan Awards is a John Sanders LLC/World Hope Event. Positive Encouraging K-LOVE with a weekly audience of over 13 million listeners is heard in great cities including New York, Chicago, San Francisco, Phoenix, Denver and Nashville.
2013 K-LOVE FAN AWARDS' NOMINEES

SONG OF THE YEAR
"Redeemed" Big Daddy Weave
"Where I Belong" Building 429
"10,000 Reasons" Matt Redman
"God's Not Dead (Like a Lion)" Newsboys
"Whom Shall I Fear" Chris Tomlin
"Me Without You" TobyMac
MALE ARTIST OF THE YEAR
Brandon Heath
Chris Tomlin
Jeremy Camp
Matthew West
TobyMac
FEMALE ARTIST OF THE YEAR
Francesca Battistelli
Kari Jobe
Laura Story
Mandisa
Natalie Grant
GROUP/DUO OF THE YEAR
Newsboys
Casting Crowns
MercyMe
Tenth Avenue North
Third Day
BREAKTHROUGH ARTIST OF THE YEAR
Building 429
Laura Story
For King & Country
Sidewalk Prophets
Plumb
ARTIST OF THE YEAR
Casting Crowns
Newsboys
MercyMe
Third Day
TobyMac
MOVIE IMPACT
Courageous (Alex Kendrick)
The Grace Card (David Evans)
October Baby (Jon Erwin)
Monumental (Kirk Cameron)
SPORTS IMPACT
Hugh Freeze (Head football coach University of Mississippi)
Mike Fisher (Nashville Predators)
Barrett Jones (Two-time NCAA National Football Championships from University of Alabama)
Jason Hanson (21 years Detroit Lions kicker who retired April 4, has the third most points in NFL)
Alfred Morris (Washington Redskins; second in the league for total rushing yards and rushing touchdowns)
BOOK IMPACT will be announced at a later date
CONFIRMED PERFORMERS
Amy Grant
Audio Adrenaline
Big Daddy Weave
Brandon Heath
Building 429
Casting Crowns
Francesca Battistelli
Kari Jobe
Kutless
Laura Story
Mandisa
Matt Maher
Matthew West
MercyMe
Michael W. Smith
Natalie Grant
NEEDTOBREATHE
Newsboys
Peter Furler
Phil Joel
Sidewalk Prophets
Steven Curtis Chapman
Tenth Avenue North
The Afters
Third Day
TobyMac
Rising Stars- Rhett Walker Band, Citizen Way, for King & Country and Colton Dixon


[2018]
Jan. | Feb. | March | April | May | June | July | Aug. | Sept. | Oct. | Nov. | Dec.
[2017]
Jan. | Feb. | March | April | May | June | July | Aug. | Sept. | Oct. | Nov. | Dec.
[2016]
Jan. | Feb. | March | April | May | June | July | Aug. | Sept. | Oct. | Nov. | Dec.
[2001 - 2015]
Visit our complete MUSIC NEWS ARCHIVE