JESUSFREAKHIDEOUT.COM CELEBRATES 11TH ANNIVERSARY AS THE SITE RECEIVES OVER 34-MILLION HITS IN JULY
Website Has Become One Of The Major Media Outlets For CCM Music
NEWS SOURCE: Bozeman Media
August 29, 2007

Bethlehem, PA (August 29, 2007) ------ One of the most respected websites on the CCM music scene, JesusFreakHideout.com, celebrates its 11th anniversary this month. And a celebration is in order, as the past year has seen a continued growth of this popular music website that now has a staff of twenty and the latest stats in July are over 34-million hits, close to 4-million page views, and around 350,000 unique visitors.
"I remain awed and humbled by the continued support of fans, artists, and the Christian industry," says John DiBiase, President/Editor, JesusFreakHideout.com. "The website started because of my love for CCM music and the powerful impact it had on me as a youth. I continue to be so grateful that God has given me the chance to have an outlet where these wonderfully talented music ministers can be heard and have an impact on our culture."
Since the inception of the website in 1996, JesusFreakHideout.com has remained on the cutting edge of CCM music with CD/DVD reviews and artist interviews, while also offering prayer requests, scriptures of the week, and devotionals written by author, J.M. Farro. In 2004, the website garnered fan interaction with the yearly Reader's Choice Awards and a new feature started this year, Highlighting 2007, that countdowns twenty-five upcoming releases that have "stoked" the staff at JesusFreakHideout.com. The acts that were spotlighted included Anberlin, Relient K, Project 86, tobyMac, Jackson Waters, and Family Force 5, with the latter two artists receiving early support from the website. Other new features this year are Artist of the Week, which spotlights new releases from CCM superstars with a link to the artist's database page and Listening Parties that gives fans a chance to hear new projects from such artists as Leigh Nash, John Reuben, StorySide:B, and Jake Smith.
One of the reasons for the popularity of JesusFreakHideout.com is the fun aspect of DiBiase and his staff, which is spotlighted in a new feature…..the "mockumentary" that is called The Hideout and features a humorous inside look at the daily activities of the website. The concept was developed by DiBiase and fellow staffer, Josh Taylor. They are shot periodically (four installments are now online) and are similar in style to the popular TV show, "The Office." And fans are also joining in on the fun with JesusFreakHideout.com merchandise, as Jay Anderson from Oregon wore his JesusFreakHideout.com t-shirt over a homemade Halloween costume of the website's mascot, Lloyd, and the photo is posted online in the new segment, "Fan Corner."
For more information about JesusFreakHideout.com or to check out additional quotes from artists, industry leaders, or readers of the website (please see below) you can visit www.jesusfreakhideout.com.
Founded in 1996 by John DiBiase, JesusFreakHideout.com was established to be a relevant voice in Christian music and to bridge the gaps between the Christian and mainstream music worlds.
Besides being a music information site, JesusFreakHideout.com serves as a ministry to its readers with weekly devotionals by author J.M. Farro, scripture verses, and prayer requests.
###
Industry Quotes:

Family Force 5/Chap Stique - "If I was a website, and I got invited to Jesusfreakhideout's 11th birthday, I would ask my parents for a few extra dollars to make sure that I bought them a toy that was way cooler than the toys I gave my other website friends...and I'd let them win the wiffleball game."
Third Day/David Carr - "JesusFreakHideout.com and John DiBiase have always supported our ministry and music. We appreciate all John and his incredible team has done for Christian music. Congratulations on eleven years and thanks for all your great work."
Jackson Waters – "Congrats on 11 years of innovation and great coverage of the best in Christian music and Culture. Keep up the great work and here's to another 11!"
BarlowGirl – "JesusFreakHideout you rock! Thanks for all the support you have given us over these last four years."
Provident Music Group/Jacqueline Marushka/VP Public Relations - "Through JesusFreakHideout, John has offered a great online platform to our new and established artists. His professionalism is consistent and, because he's always prepared, our artists enjoy interviewing with him. "
All Star United/Ian Eskelin - "John DiBiase is a gentleman, a scholar, a president, an editor, a writer, a fan, a Jesus freak, an internet pioneer with that "Nage Waza dojo mojo"... but mostly I just call him friend. Congratz on 11 years."
downhere - "JfH is one of the most comprehensive sites when it comes to keeping track of what's going on in the CCM industry. When I need to find out what's going on with a fellow artist, JfH is one of my first stops! Congrats on 11 years - you were definitely one of the first!"
Word Label Group/Shaun Jackson/Online Marketing Manager - "I've been a fan of JesusFreakHideout.com since I first stumbled on it, almost 11 years ago. When it comes to John DiBiase and the staff at JFH, I've found that the coverage is comprehensive, the reviews are objective and best of all, the friendship is cherished. Congratulations John and JFH on 11 fantastic years!"
DecembeRadio – "We were very happy to be a small part of the big things happening at Jesusfreakhideout.com this past year. They have been one of the most informative and interesting sites we were covered on this past year and we are glad to call them family. Rock On!"
Flicker Records/Mark Stuart/former lead singer of Audio Adrenaline - "Happy anniversary to the 'Hideout.' You guys are not just a place to check out honest reviews, but a site that truly connects with the artists in ministry. Keep it up....freaks."
Flicker Records/Will McGinniss/former bass player for Audio Adrenaline - "JFH, the definitive music resource site... where music meets today's listener right smack in the face, honestly and with integrity. Here's to the last 11 years and to many more... love you guys."
MusiChristian.com & BooksChristian.com/Daniel Smallbone/CEO – "Congratulations to John and the JesusFreakHideout.com family for 11 years of serving the Christian online community. It has been a joy to be in partnership with you and I look forward to serving together for many years to come!"
pureNRG – "Congratulations to John and everyone at JesusFreakHideout on their 11th anniversary!! We really appreciate your support of our new CD! Anytime we want to check out what's going on with our fav Christian artists, we head to JesusFreakHideout.com. They're really on top of everything that's happening!"
Gotee Records/Aaron Manes/Interactive Marketing Manager – "When you spend time on JesusFreakHideout.com you will find one thing: passion for Christian music! There is no better place in Christian music to be a fan. Whether you are a new fan looking for trustworthy recommendations on music or a long-term fan catching up on your favorite artists, JFH truly stands for the most insightful fan sites in Christian music."
Emack Music (General Manager)/Gotee Records (A&R)/ Tobin Hyman - "JFH is the 'One Stop Info Shop' for what's going on in Christian Music today. From tours to the latest releases and reviews, JFH is the spot to let you know what's up...11yrs and running strong."

[2021]
Jan. | Feb. | March | April | May | June | July | Aug. | Sept. | Oct. | Nov. | Dec.
[2020]
Jan. | Feb. | March | April | May | June | July | Aug. | Sept. | Oct. | Nov. | Dec.
[2001 - 2020]
Visit our complete MUSIC NEWS ARCHIVE


MORIAH (Smallbone) Reveals New EP and Visual Album, "Live from the Quarry"
Fri, 17 Sep 2021 17:55:00 EST

Rescheduled (Again): Riley Clemmons to Make National TV Debut on Fox and Friends September 18
Fri, 17 Sep 2021 17:45:00 EST

TobyMac Releases New Single, "Promised Land," Today
Fri, 17 Sep 2021 17:35:00 EST

Social Club Misfits' Marty Santiago Pens And Performs His Song "Psalm 144" For Pro Boxing Match With Vitor Belfort
Fri, 17 Sep 2021 16:45:00 EST

Kim Gentry Meyer Releases Her New Christian Worship Single, "We Surrender to Love (Remix)"
Fri, 17 Sep 2021 16:45:00 EST

Jonathan McReynolds, Mali Music To Co-Release New EP
Fri, 17 Sep 2021 16:35:00 EST

Click here All News Headlines
|

RSS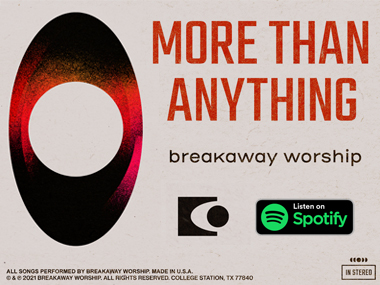 ---
---
---
---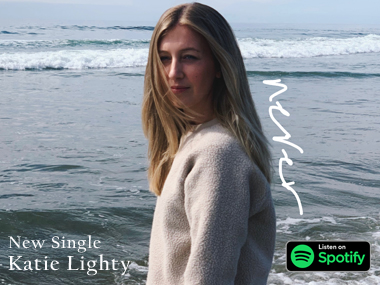 ---
---
---
---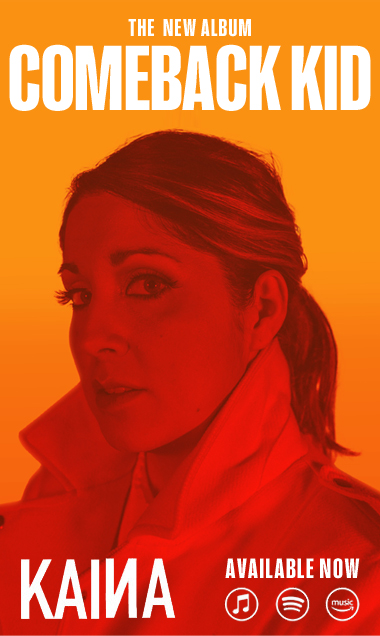 ---