CO3 RELEASES NEW CHRISTMAS MEDLEY EXCLUSIVELY ONLINE
Canadian trio's busy fall included their third Covenant Award, a BRIO Magazine cover story, numerous television appearances and a North American tour with JUMP5
NEWS SOURCE: Nashville Publicity
November 30, 2007
(NASHVILLE, TENN.) -- In celebration of the Christmas season, Flagship Records pop-country duo CO3 has recorded a Christmas single, "Away In A Manger Medley," which will be available on December 1st at iTunes as well as through SNOCAP on their official MySpace page (www.myspace.com/CO3music). The song has also been released to Christian radio by Wendell Gafford at Creative Promotions, and it's going for immediate adds.
"This started out as just an idea about trying to do the song 'Away in a Manger' in a fresh and different way, something that would be unique and in our style," says CO3's Chad Little. "We sat down with the guitar and I started just playing that percussive rhythm. It really just kind of fell into place with the lyric. So we decided to mix it up with some other notable Christmas songs and that's when the chorus from 'O Come All Ye Faithful' jumped right out at us. Tagging the whole song with 'Noel' just felt right. Lyrically, to end with those words, 'born is the King of Israel,' really hammers home the Christmas message."
The Arkansas-based duo comprised of vocalist/guitarist Chad Little and vocalist/bassist/keyboardist Dave Romero has been making an impact on Christian music fans around the world, by blending remarkably rich harmonies and powerful production on their debut CD, Determined, which is in stores now. Produced by Rick Lloyd (Third Day), the album offers up twelve tracks of hope and encouragement, filled with rich harmonies and a pop-country edge reminiscent of Rascal Flatts and Carrie Underwood. And it's not much of a surprise that the duo's music often draws an immediate comparison to Carrie Underwood's pop-tinged hits, since Little spent a considerable amount of time in the American Idol winner's band, serving as lead guitarist, band leader and songwriter.
Since the release of their debut CD in July, CO3 has been on a non-stop promotional tour of North America, filled with in-store appearances, radio visits, and numerous television appearances including 100 Huntley Street, The Harvest Show, deeperLiving, Daystar's Celebration, Daystar's Soundcheck, TCT Alive, Babbie's House, Atlanta Live and many more.
Rave reviews have greeting the Christian country newcomers, including strong praise from various publications such as Christian Single, Ignite Your Faith, EC Magazine, Journal of Student Ministries, Living With Teenagers, Plugged In, Teen Trend Magazine and more.
Even the mainstream media has taken notice. CMT's Chet Flippo declared, "If Tim McGraw or Kenny Chesney were singing Christian music, this is what it might sound like.... I hate wimpy Christian songs that are really just love songs to a chick with her name crossed out and Jesus' name written in. But these guys sound genuinely sincere.... Bravo."
Flagship Records is distributed in the USA by Infinity Music Distribution, and internationally by MPI.
# # #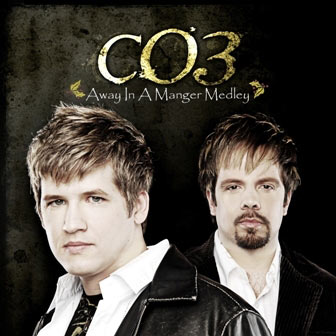 [2019]
Jan. | Feb. | March | April | May | June | July | Aug. | Sept. | Oct. | Nov. | Dec.
[2018]
Jan. | Feb. | March | April | May | June | July | Aug. | Sept. | Oct. | Nov. | Dec.
[2001 - 2017]
Visit our complete MUSIC NEWS ARCHIVE