HAWK NELSON FANS GET GREEN WITH UPCOMING SPRING TOUR
Debut Single Hits Radio with Most Adds (CHR chart) and lands on iTunes Top Christian Chart (No. 3)
NEWS SOURCE: Overture Media
January 8, 2008

Seattle, WA…January 8, 2008… Hawk Nelson credits their avid fans for their successful career that has sold more than a half-million units and landed them in major films and appearances throughout the past four years. In honor of their fans, Hawk Nelson's forthcoming album will be a tribute to their "friends" titled HAWK NELSON IS MY FRIEND, which releases April 1st.
In anticipation of Hawk's third studio project, fans will get a chance to purchase a special bundle through Music Today starting January 16th that will include a concert ticket, pre-order of the new CD, and special edition green t-shirt. This special offer will be for those rabid fans that want to be on the frontlines of this upcoming headline tour featuring Hawk Nelson and special guest Run Kid Run. The tour is partnered with Premier/Winter Jam for upcoming spring promotions during the Winter Jam Spectacular in addition to the Revolve Women of Faith and Dare 2 Share events.
To purchase this bundle that is specially priced at $30, fans just need to go to HawkNelson.com and buy tickets to the Green T Tour in their respective city. With each ticket purchased, the fan will get an official Hawk Nelson Green T, which will be a special edition numbered shirt. Fans then wear the shirt on the day of the concert and receive upgraded admission and an entrance to an exclusive listening party with the band---but only if the fan wears the Green T. Fans are encouraged to get their tickets early, as they are only available to a limited group in each city (dates/markets below).
The concept for their headline tour came from the upcoming album title and highly popular green t-shirt with the words "Hawk Nelson Is My Friend." The t-shirt has been a part of the band's merchandise from day one and has become a staple with their fans. Hawk Nelson wanted to not only account their success to their loyal fanbase with the album title, but to give them a special tour with significance of the "Green T."
"It's not every year that you get to embark on your own headlining tour," shares bassist Daniel Biro. "Now after five steady years of filling the support slot, we have finally earned a loyal fan-base and can go out there and give back to them on our Green T Tour 2008. It's exciting and scary all at the same time! It's exciting because this marks a new chapter for us as Hawk Nelson, with the release of our third record. It's scary because you get all the responsibilities that come alongside with that. But I know that this is where God wants us right now, and that brings a lot of confidence going into this tour."
Thrilled to be promoting the headline tour Mike Snider, President of Third Coast Artist Agency, shares, "First of all, by combining a free specialty item like the Green T when you pre-order the new CD and purchase a concert ticket is genius. I can't wait to see 25% of the crowd up front in a sea of green. Secondly, by cross promoting their headlining tour with the Winter Jam arena tour is a smart move. Especially since they were on the Winter Jam tour in the same cities the last two years. Thirdly, including Music Today to service the tickets, CD's and T Shirts takes the fan club to the next level. They may seem like goofy Canadians, but I think they are proving to be smarter than we think."
Jumping into 2008 with a splash, Hawk Nelson's debut retail digital single ("A Friend Like That") from the new project is a hit with fans. The song first became available at the end of December and has already shot up to the No. 3 position on the iTunes Christian & Gospel Top Downloaded Songs. The song also went for adds last week at CHR radio coming out of the box with the most adds for the week at that format as well as becoming "New and Active." "A Friend Like That" also was second most added at the Rock radio format.
For more information on Hawk Nelson, the upcoming project, and special offers go to: http://www.hawknelson.com.
- ### -
The foursome that makes up Hawk Nelson is a bundle of energy hailing from Canada. Since their debut release on Tooth&Nail Records, Hawk Nelson has stormed into the lives of their fans and media alike. They have had major film and television appearances, which include NBC's "American Dreams," the Nickelodeon film "Yours, Mine & Ours" with a cameo as well as song placement with the NBC 2007 NFL Sunday Night Football campaign with "Bring Em' Out." Hawk Nelson is a BEC Recordings/Tooth&Nail Records band.
Hawk Nelson Green T Tour *all dates subject to changes
2/27/08 Sonora, TX
2/28/08 Abilene, TX
2/29/08 Albuquerque, NM
3/1/08 Phoeniz, AZ
3/2/08 Tucson, AZ
3/3/08 Wildomar, CA
3/4/08 Highland, CA
3/5/08 Victorville, CA
3/7/08 Baltimore, MD
3/8/08 Atlanta, GA
3/9/08 Phoenix, AZ
3/12/08 Tracy, CA
3/13/08 Eugene OR
3/14/08 Tualatin, OR
3/15/08 Redmond, WA
3/16/08 Spokane, WA
3/22/08 Arlington, TX
3/25/08 Wichita Falls, TX
3/27/08 Midland, TX
3/28/08 Plainview TX
3/29/08 Oklahoma City, OK
3/30/08 Joplin, MO
4/1/08 Nashville, TN
4/3/08 Middletown, NJ
4/4/08 Manheim, PA
4/5/08 Charlestown, WV
4/6/08 Souderton, NJ
4/9/08 Fosston, MN
4/10/08 Duluth, MN
4/11/08 Minneapolis, MN
4/12/08 Hoffman Estates (Chicago), IL
4/13/08 Kenosha, WI
4/16/08 Toledo, OH
4/17/08 Newburgh, IN
4/18/08 Clarksville, TN
4/19/08 Birmingham, AL
4/24/08 Greensboro, NC
4/25/08 Knoxville, TN
4/26/08 Rome, GA
4/27/08 Lexington, KY
4/28/08 Fairfield, OH
4/29/08 Cincinnati, OH
4/30/08 Columbus, OH
5/2/08 Greenville, IL AGAPE Festival
5/3/08 Whitestown, IN
5/4/08 Toledo, OH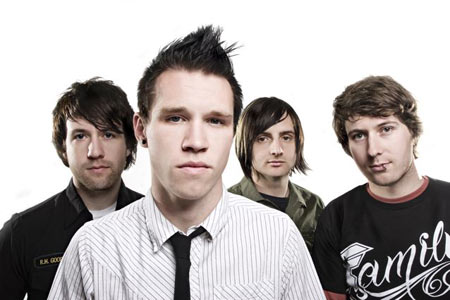 [2019]
Jan. | Feb. | March | April | May | June | July | Aug. | Sept. | Oct. | Nov. | Dec.
[2018]
Jan. | Feb. | March | April | May | June | July | Aug. | Sept. | Oct. | Nov. | Dec.
[2001 - 2017]
Visit our complete MUSIC NEWS ARCHIVE