GMA (The Gospel Music Association) Appoints Music Industry Veteran
Jackie Patillo As Its Executive Director
Patillo will lead the Gospel and Christian music's trade organization in the newly created role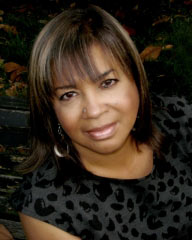 NEWS SOURCE: Wortman Works
August 15, 2011
NASHVILLLE, TN (August 15, 2011)—Music industry veteran Jackie Patillo has been appointed as the GMA (Gospel Music Association) Executive Director. The newly created position will report to the GMA Board of Directors, facilitating the day to day operations of the GMA, as well as working closely with its board to ensure that the organization's mission and strategies continue to grow. The GMA currently represents those in the Gospel and Christian music markets anchored by the annual GMA Dove Awards.
GMA Board of Directors Chairman Mitchell Solarek states, "We are so excited to have Jackie servings as GMA's Executive Director. She brings a wealth of experience in both Contemporary Christian and Gospel music to the position. She brings years of knowledge and relationships that she has built within the music community to the post. This will be a huge asset as we grow and continue to build our membership, The Dove Awards and our Immerse event."
"I am both thrilled and humbled to be assigned to this post by people that I truly respect and have shared vision. Christian and Gospel music and the people they represent is more of a calling than a job for me. I look forward to serving our artists, leaders and valued members as we strategically move forward in all aspects of the GMA mission," says new GMA Executive Director Jackie Patillo. Patillo has been an instrumental executive over the past few decades as she has lead the A & R departments for Star Song and Benson Music Group labels, as well as most recently serving as Verity Music's (Sony Music Entertainment) Vice President of A & R and Artist Development. Her leadership roles have also included the general manager post at Integrity Gospel (Integrity Media) and running her own consulting firm on several occasions. Patillo is affiliated with NARAS, GMA (Gospel Music Association) Board Secretary, GMTF (Gospel Music Trust Fund Trustee,) Mercy Children's Clinic Board of Directors, SAGMA (Stellar Awards Gospel Music Academy), AMTC (Actors, Models and Talent for Christ) and, ARTS (Applause Rising Talent Showcase).
About GMA:
Founded in 1964, the Gospel Music Association serves as the face and voice for the Gospel/Christian music community and is dedicated to exposing, promoting and celebrating the Gospel through music of all styles including Pop, Rock, Praise & Worship, Urban Gospel, R&B, Hip Hop, Southern Gospel, Bluegrass, Country and more. The GMA community consists of members including agents, artists, church leaders, managers, promoters, radio personnel, record company executives, retailers, songwriters and other industry visionaries. The GMA produces the GMA Dove Awards, GMA Dove Week and IMMERSE. For more on supporting the GMA or becoming a member, please visit www.gospelmusic.org or contact the GMA directly at 615.277.1376.