Lecrae Shares How He Found a Father Amidst Gangs, Violence and Drugs on iamsecond.com
Hip-Hop Artist Uses Music to Offer Hope and Encouragement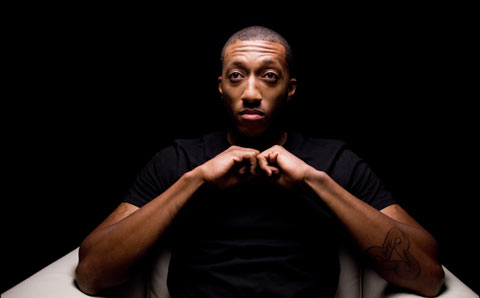 NEWS SOURCE: A. Larry Ross
September 29, 2011
DALLAS, Sept. 27, 2011 - Hip-hop artist Lecrae is the newest individual to share his story on Iamsecond.com, a website featuring video testimonies of personal struggle, transformation and hope of celebrities and everyday people.
"Hip-hop is more than music, it's actually culture," said Lecrae. "It's the lens through which you see the world."
As a child, Lecrae's world was void of good role models. Growing up with a single mom, Lecrae admits he would watch rap videos at his grandmother's house and found people to fill the void. Despite his ability to rap, Lecrae wrestled with insignificance, having never met his father and experiencing abuse and neglect. He sought to fulfill this emptiness by surrounding himself with gangsters. Before long, Lecrae was embroiled in a world filled with drugs, theft, alcohol and gang activity.
"I didn't fit in anywhere. I was just a misfit of a person," he said.
His mother encouraged him to read the Bible, but instead he tore out the pages. Lecrae thought church was for older people and not for him, a perception he developed while attending a few times with his grandmother.
It wasn't until a friend invited him to attend a conference out of town, that Lecrae realized his preconceived notions about faith may have been wrong.
"I saw guys who have been shot for being in gangs, girls who were extremely promiscuous in the past - rappers, dancers, singers - people who came from the same background I came from and they still embodied who they were culturally. But they were all in love with Jesus," Lecrae said. "And I had never seen that before."
Lecrae didn't understand the God they were talking about but remembers asking God to get him out of the life he was living.
Not long after, Lecrae was driving and took a turn too fast when his car flipped over several times. The roof caved in, the windshield broke and the glasses he was wearing molded into the frame of the car, yet he didn't have a scratch on him. It was that moment he decided it was time to live for Jesus.
"I saw a change. I spent a lot of time searching for father figures, and God has shown me that, ultimately, he's my father that drives me to keep pressing," Lecrae said.
Lecrae started volunteering at a juvenile detention center, singing songs he had written in his darkest moments when crying out to God.
"You'd just see them sitting there weeping. And time after time they keep requesting, 'Can you do that song? I need something that's going to remind me that I need Jesus,'" said Lecrae. "This is what I want to do - use music to offer hope and encouragement."
Lecrae has released four albums with his newest, Rehab Deluxe, hitting stores Sept. 27.
I am Second is designed to help individuals discover hope. The iamsecond.com website includes authentic film testimonies of "everyday" people and celebrities related to a variety of personal struggles, including abuse, addictions, pride, eating disorders, broken families and the search for success and meaning in life. Celebrities featured include 2010 American League MVP and Texas Rangers outfielder Josh Hamilton; former Korn band member Brian "Head" Welch; surfer Bethany Hamilton; and football stars Bradie James, Colt McCoy and Sam Bradford.
Launched in Dallas-Fort Worth in December 2008, iamsecond.com quickly spread virally across the globe. To date, the website has seen more than 5 million visitors from 217 countries/regions who have viewed over 20 million pages on the site. The site has since officially launched in Orlando, Fla., Evansville, Ind., and Kansas City, Mo., with several other cities planned for the future.
The I am Second movement is now readying for the debut of its newest initiative - the I am Second book, slated to release from Thomas Nelson in January 2012.
For additional information about I am Second, visit http://www.iamsecond.com or for information related to the I am Second book, visit http://www.ThomasNelson.com.
For more info on Lecrae visit the JFH Artists Database.