Marc Martel Receives Nomination From MTV O Awards 2 For Best Fan Cover
Martel's Nomination Generated From Strong Fan Write-In Ballots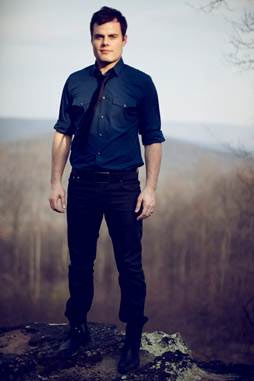 NEWS SOURCE: Bozeman Media
October 11, 2011
Nashville, TN (October 11, 2011) -- Downhere's Marc Martel continues his strong online support after receiving 4-million hits with his audition of "Somebody To Love" for the Queen Extravaganza. Due to heavy fan write-in ballots, Martel has just been added as a nominee for the MTV O Awards 2 in the Best Fan Cover category. Fans can continue to vote for their favorite entries at http://www.omusicawards.com/vote/best-fan-cover.
The winners will be announced Monday, October 31, 2011 and will livestream on OMusicAwards.com. The first four minutes of the program will air on the MTV television network. The event celebrates and honors the artists, innovators and fans impacting digital music culture.
Voting began just under a week ago and already more than three million votes have poured in, as well as nominations for additional candidates to be added to the voting pool such as Martel. He recently performed "Somebody To Love" on The Ellen Show last Monday, October 3rd and received a standing ovation from the audience.
Martel is currently on The Called To Love Tour with his band, Downhere, in support of their current CD, On The Altar Of Love. The tour includes Downhere's fellow labelmates, Jason Gray and Aaron Shust. Martel and Downhere will be heading to Norway for an international tour later this month. For more information on Martell please visit online, www.marcmartel.com or www.downhere.com.
# # #
For more info on Downhere visit the JFH Artists Database.