Thousand Foot Krutch Launch Kickstarter Campaign In Support Of March 2012 Indie Release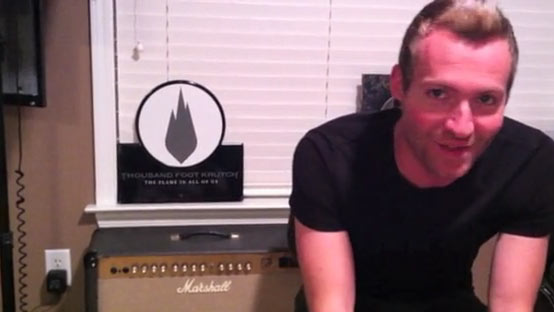 NEWS SOURCE: Thousand Foot Krutch/Jesusfreakhideout.com
November 30, 2011
Fans of Thousand Foot Krutch most likely already know about the band's anticipated 2012 new studio album, The End Is Where We Begin, but what they might not know is that TFK will be releasing the record completely on their own for the first time in over ten years. To help finance the completed record and the production of new CD pressings and shirts and such, the band has launched a Kickstarter campagin in support. They have until the end of the year to raise $40,000, but are already close to breaking that goal as this report goes to print. Check out the band's announcement below...
We are just finishing up our new album "The End Is Where We Begin" and we want you to be a part of the journey! We will be releasing this new album on our own---with your help! We can not thank all of you enough for your support so far. We could not be here without you and now you can play an important part in helping us launch our new album.

This is a great way for us to connect more with you, by offering some exclusive and unique packages related to the new album. We couldn't be more excited about this. We will keep you up to date here as much as we can - everything from the tour, to the artwork, to the ideas and everything in between as our plan begins to take shape. And of course...the music! We are most excited to share some of that with you as quick as we can! And there are some cool ways for us to do that. We hope that you find the support pledges exciting, as we had fun dreaming them up! Please make sure that any of your friends that are fans of TFK are aware of our new adventure.

P.S. We know that our fans are the best. Let's show the world the strength of the TFK community. If we hit our goal in 1 day, then we will make one new song from the new album available to everyone (for free!) by Friday December 2nd!

Thanks so much for taking part in this journey with us,

TFK
Visit the band's Kickstater page here and join us in supporting TFK!
For more info on Thousand Foot Krutch visit the JFH Artists Database.