Hawk Nelson Frontman Jason Dunn Departing For Solo Project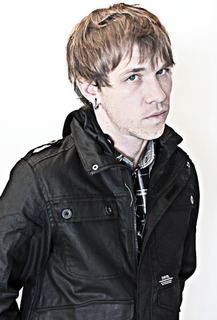 NEWS SOURCE: Nashville Publicity
February 1, 2012
(NASHVILLE, Tennessee) -- After nearly a decade with Christian rock band Hawk Nelson, frontman and founding member Jason Dunn will depart the GRAMMY® and Dove Award nominated group on May 15th. Dunn plans to release his first solo project under the name Lights Go Down later this year.
Dunn spent the last few months recording at Profile Studios in Vancouver, B.C., with RIAA Gold-accredited record producer Steve Kravac (Blink 182, MxPx, Less Than Jake). Tentatively titled Abandon Progress, information about the album's release date and label and distribution plans are forthcoming.
Hailing from Ontario, Canada, Hawk Nelson signed to Tooth and Nail Records in 2004, and to date have recorded 5 full-length albums selling in excess of 600,000 units. A compilation album, The Songs You've Already Heard: Best of Hawk Nelson, is scheduled for release on March 27, 2012.
"I will miss playing music on stage with my friends, but really looking forward to the future with Lights Go Down," says Dunn. "I wish Hawk Nelson the very best with their future endeavors."
For more information, follow Lights Go Down on Facebook and Twitter.
# # #
AFTERNOON UPDATE: The band posted an official statement on HawkNelson.com that addresses Jason's departure and as-of-yet unannounced future plans for Hawk Nelson:

We want to officially announce that Jason Dunn will be leaving Hawk Nelson at the beginning of May to pursue his solo career.

"For 10 years we have climbed this mountain together. Hawk Nelson has gone through thick and thin, challenges and blessings. Jason is a brother, and we will miss everything he brings to the band. We know that God has a plan for him as well as for the future of Hawk Nelson. We're excited to share about the future of Hawk Nelson very soon, and we constantly give God all the praise and glory."

-Daniel Biro, Jonathan Steingard, and Justin Benner
For more info on Hawk Nelson visit the JFH Artists Database.