SANCTUS REAL'S TOUR BUS BURNS TO THE GROUND; EVERYONE IS OK
Tour bus went up in flames this morning while band was on the road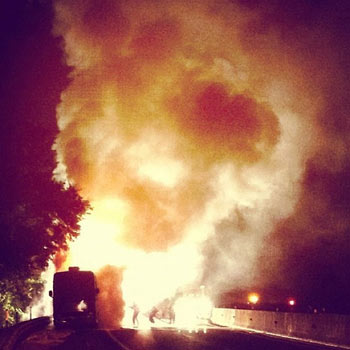 NEWS SOURCE: Sanctus Real / JesusFreakHideout.com
June 3, 2012
This morning, Sanctus Real's tour bus went up in flames while the band was on the Pennsylvania Turnpike, having just played at Six Flags America in Upper Marlboro, MD with their families. Thankfully, everyone on the bus got off of it in time and is fine, but the band's faithful means of transportation burned right to the ground within hours. With it, the guys lost a lot of their clothes, personal belongings and technology (like laptops and such). Given that their bus is their home while traveling, they lost a lot of things personal to them. At this time, it is still unclear as to what exactly caused the fire.
Through the entire harrowing ordeal, Sanctus Real bassist Dan Gartley posted several photos of the bus ablaze, as well as the aftermath wreckage, on his personal Instagram feed (@DanGartley). Check out some of his photos below. In response to the incident, Gartley captioned one of his photos, saying "This morning our bus caught fire & burnt to the ground. We lost most of our personal belongings, but praise Jesus everyone is safe and well. Thank you everyone for your prayers."
Fans are asking how to help the guys and donate to support them. The band has already made a donation page available at SanctusReal.com, but adds "Everyone in Sanctus Real is okay and Sanctus Real does have bus insurance. however, because many people have expressed an interest in supporting us with this huge and unexpected loss of transportation, clothing, and technology, if you would like to give and don't mind that it will not be tax-deductible, here is a way you can do so. We thank all of you for your prayers, concerns, and support during this situation." Please visit http://store.sanctusreal.com/store/bus-relief-donations-49 if you wish to donate.
For the latest on Sanctus Real, please visit SanctusReal.com
###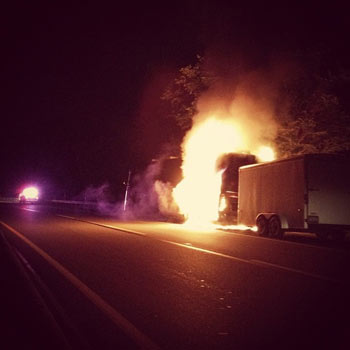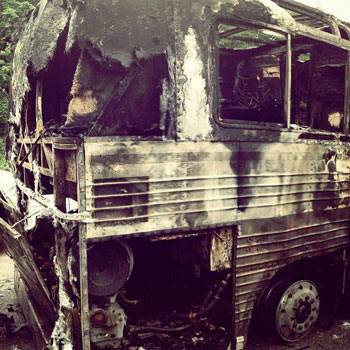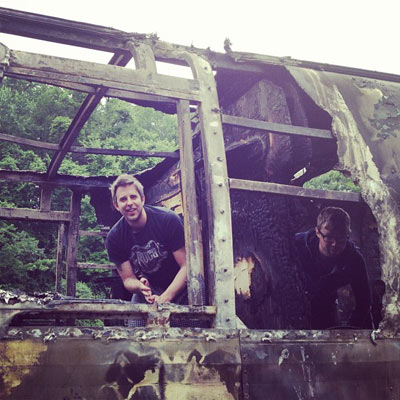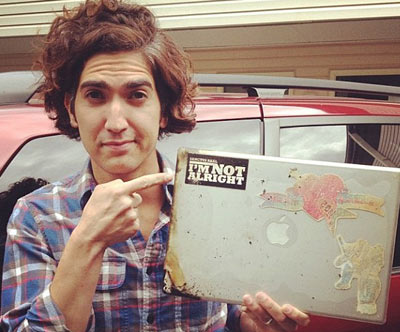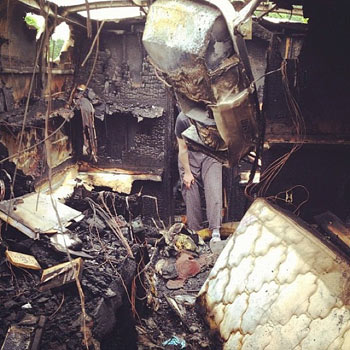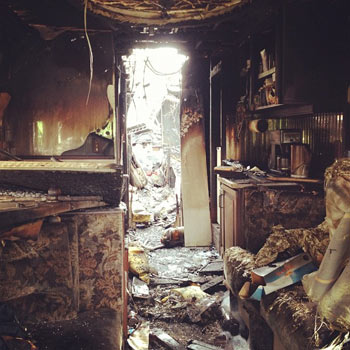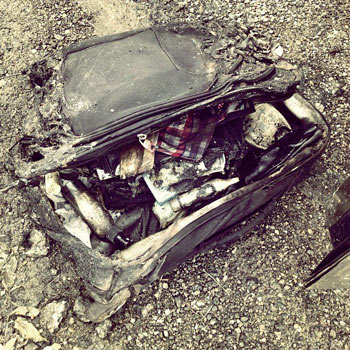 For more info on Sanctus Real visit the JFH Artists Database.