Owl City Announces Details of New Full-Length Studio Album;
The Midsummer Station - Drops August 21st on Universal Republic Records
First Single "Good Time," Duet with Schoolboy Records/Interscope Artist Carly Rae Jepsen - Drops June 26th on Universal Republic via iTunes and all Digital Service Providers
http://soundcloud.com/owlcityofficial/good-time
North American Promo Tour Kicks off July 9th in Toronto at the Mod Club; Full World Tour to be Announced July 9th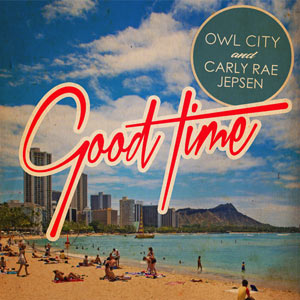 NEWS SOURCE: Stunt Co.
June 21, 2012
New York, NY - Owl City has announced details of his new full-length studio album The Midsummer Station - due out August 21st on Universal Republic. It was a month ago when we announced news of the new album and gave fans a taste of what to expect with the release the Shooting Star EP on Tuesday, May 15th. Since then, through a series of incredibly successful Twitter interviews where #OCTMS trended worldwide, Owl City revealed the details of the album along with the incredible cover art.
Owl City's Adam Young took a bold step forward on the new album by choosing to work with co-writers and outside producers for the first time. For example when it came to working on "Shooting Star" - the first song released and one of the focus tracks on the album - he enlisted his friend Matt Thiessen (Relient K), Stargate (Rihanna, Wiz Khalifa) and Robopop (Maroon 5), and on "Gold" - another focus track on the album - he enlisted the team of Josh Crosby, Nate Campany, and Emily Wright (Dr. Luke's engineer).
In addition, Young is joined by two very exciting guests on the new album. On "Dementia," Young is joined by one of his heroes, blink-182's Mark Hoppus. The song documents some of the more psychotic thoughts and feelings Young dealt with in the wake of his platinum debut album Ocean Eyes and one of the more rock-inspired cuts on the new album. And on the album's first single, the incredibly infectious pop gem "Good Time" (written and produced by Adam Young, with Matthew Thiessen and Brian Lee as co-writers), Young is joined in a duet by "Call Me Maybe" star Carly Rae Jepsen.
When asked about working with Jepsen, Young said…
I love Carly's song "Call Me Maybe." I remember hearing it for the first time and immediately became a huge fan of hers - it is absolutely contagious. A bit later, I actually found out that she had known of my music for a while and even went to a couple of shows of mine in Vancouver so I definitely knew I wanted to collaborate with her.
And Jepsen had this to say about working with Young…
This song is pure, sweet summer. Big thanks to Adam for letting me sing on it. I hope it makes people smile. Abandon all plans and take an impromptu road trip!
This mutual admiration and excitement to work together can be heard on "Good Time" - an undeniable summer anthem.
By embracing the idea of working with others, Young was able to grow as an artist and producer and really explore new aspects of song writing and production. This openness was born out of several positive experiences collaborating with other artists including Paul van Dyk ("Eternity") and Armin van Buuren ("Youtopia"). The eleven songs on the new album reflect this growth while still retaining Young's synth-driven melodic pop sensibility.
As Owl City gears up for the release of The Midsummer Station on August 21st, the band will embark on a short North American promo tour, prior to announcing a full World Tour on July 9th. The trek has Owl City playing intimate venues in most stops along the way (many of which are already sold out). Confirmed dates below and for ticket details please visit www.owlcitymusic.com.
NORTH AMERICA Promo Tour
July 9 - Mod Club, Toronto, ON SOLD OUT
July 10 - Bowery Ballroom, New York, NY SOLD OUT
July 12 - Bottom Lounge, Chicago, IL SOLD OUT
July 13 - Varsity Theatre, Minneapolis, MN SOLD OUT
July 15 - Bluebird Theatre, Denver, CO
July 18 - Greek Theatre, Los Angeles, CA (w/ Demi Lavato)
July 21 - Slims, San Francisco, CA SOLD OUT
July 23 - Triple Door, Seattle, WA SOLD OUT
*all dates with special guest Jayme Dee unless otherwise noted
EX-NORTH AMERICA Promo Tour
July 27 - Fuji Rock Festival, Niigata, JP
July 28 - Jisan Festival, Icheon, KR
July 31 - Vega, Copenhagen, DK
August 1 - Lido, Berlin, DE
August 2 - Werkstett, Cologne, DK
August 4 - Tivoli de Helling, Utrecht, NE SOLD OUT
August 7 - KCLSU, London, UK (w/ Nina Nesbitt) SOLD OUT
For more info on Owl City visit the JFH Artists Database.