Five Iron Frenzy Launch Fan Remix Project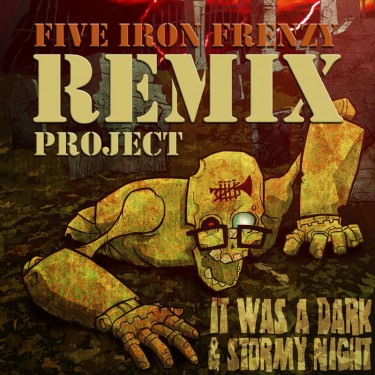 NEWS SOURCE: Five Iron Frenzy / JFH
July 10, 2012
This week, ska band Five Iron Frenzy announced a new remix project that gives fans the opportunity to stretch their creative musical talents with the latest Five Iron song. When the band announced their return last year, they released a brand new song titled "It Was a Dark and Stormy Night." It was made available for free and now the band wants YOU to have fun remixing it!
On a special page on their website, trumpet player Brad Dunham announces the project and offers the song's instrumental pieces broken down for remix purposes. He also outlines that this project is for fans to work on and share online, with this song being a potential springboard for future remixes, with the one important rule being -- you cannot sell your remix.
For a video from Brad, the song pieces and more details, visit http://fiveironfrenzy.com/site/2012/07/fif-remix-project/
A new studio album from Five Iron Frenzy is scheduled for release in early 2013. It will mark their first new studio album in ten years since their initial break-up.
# # #
For more info on Five Iron Frenzy visit the JFH Artists Database.