Creative Soul Records to Celebrate 15th Anniversary with Upcoming Album Release
Produced by Creative Soul's Eric Copeland and Grammy/Dove Award winner Phil Naish, "We Are Creative Soul" features 15 artists whose careers have been shaped by the label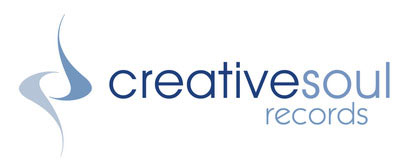 NEWS SOURCE: Nashville Publicity
October 2, 2012
(NASHVILLE, Tennessee) -- Since 1997, Creative Soul Records has been helping Christian artists from around the world develop their music, build strong ministries and produce amazing recordings. To celebrate their 15th anniversary, the label is proud to announce the upcoming album release, We Are Creative Soul - a collaboration of 15 artists that have trusted Creative Soul to help shape their careers. The album will be released on February 5, 2013.
The project will be produced by Creative Soul Founder and President, Eric Copeland, and Grammy and Dove Award winning producer, Phil Naish (Steven Curtis Chapman, Point of Grace, Jaci Velasquez). Over the past decade and half, Creative Soul has consistently provided artists with the top session players and engineers in the Christian music industry. As part of their ongoing evolution, they are now bringing in additional producers in order to serve more artists.
"We're thrilled to be working with new producers like Phil Naish," says Copeland. "We live in a new world of music ministry and are positioning Creative Soul Records to be the bridge for artists to a new music business. We're developing artists in Nashville, and helping them to the one thing they want more than anything else: the opportunity to get busy with their music and ministry."
We Are Creative Soul will feature all new tracks by some of the best independent artists in Christian music today. Featured on the project are Zach Allen, Stephen Bautista, Cedars Gray, Angela Donadio, Belinda Jane, Frances Drost, Eternity Focus, Adriam Lobaina, Leslie McKee, Stephanie Newton, Jeannette Petkau, Michelle Ruben, Trish Torline, Mike Westendorf and Samuel Wilson.
To raise funds for the project, Creative Soul launched a Kickstarter campaign which runs through Friday, October 5th. The Kickstarter rewards include discounts on Creative Soul's consulting and production services.
"We feel that this album is both a thank you to our artists for letting us serve them all these years, as well as the start of a new chapter for our company," adds Copeland.
For more information on Creative Soul Records, visit www.CreativeSoulRecords.com. For more information on Creative Soul development programs for new artists, visit www.CreativeSoulOnline.com.