BLANCA REYES CALLAHAN OF GROUP 1 CREW HAS A BUN IN THE OVEN!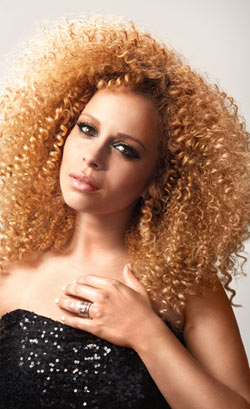 NEWS SOURCE: Word Records
January 22, 2013
NASHVILLE, TN - (January 22, 2013) - Blanca Reyes Callahan of hip-hop duo Group 1 Crew announced yesterday via social media that she and husband, Benjamin Callahan, are expecting. The baby is due to arrive in August.
"So the rumors are true!" said Callahan. "Ben, my husband, and I are expecting a little baby in August!!! We are excited for this new journey that we are stepping into, but we know it's not going to be the easiest one. Thank you so much for your support and prayers. They are so appreciated! We will keep you guys all posted on the new updates!"
Group 1 Crew has become one of the leading Hip-Hop focused acts in the Christian music scene, broadening the parameters of faith-based music with songs that percolate with energy and resonate with the truth of God's grace. To date, the talented group has had five hit singles break into the Top 5 on Billboard's Christian CHR chart, including, "He Said" (featuring Chris August), which went to No. 1. They have earned five Dove Awards; three for the Rap/Hip-Hop Album Of the Year Category and two for the Rap/Hip-Hop Recorded Song with "Movin'" and "Walking on the Stars." They also received a 2012 Dove Award for Special Event Album of the Year, thanks to Blanca's collaboration on The Story. Group 1 Crew made their national TV performance debut on "The Mo'Nique Show" and their music has been featured in a variety of popular television shows, including NBC's "America's Got Talent," FOX's "The Simple Life," Style Network's "Kimora Lee Simmons: Life in the Fab Lane," MTV's "Run's House," and The CW's "One Tree Hill."
For more information on Group 1 Crew, please visit www.Group1Crew.com
Facebook: www.facebook.com/group1crew
Twitter: www.Twitter.com/group1crew
YouTube: www.youtube.com/group1crew
For more info on Group 1 Crew visit the JFH Artists Database.