Southern California Worship Team, One Worship Debuts on Billboard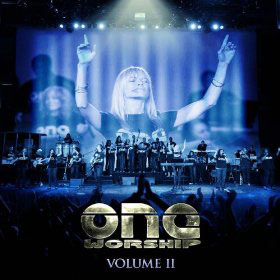 NEWS SOURCE: DREAM Records
January 23, 2013
DREAM is excited to announce that One Worship has soared to #6 on the Billboard Christian Album Charts this week with their debut release, One Worship Vol 2. Released on January 8th, Vol 2 was met with an overwhelming response from listeners. This amazing debut coincides with the release of their new lyric videos on YouTube.
"We are honored to be pushing such a great project. The heart of One Worship has clearly made a strong connection with listeners and is reflected in the number of sales, as well as the reaction of their fan base, who love and support them as much as we do here at DREAM," says DREAM Records GM, Lance Brown. "This album is filled with amazing and heartwarming songs that are well produced and lyrically inspiring. It is an absolute pleasure to work with the team at their church, In His Presence, as we continue to implement great strategies to bring the message of the Gospel everywhere!"
"We live to give glory to God, and this is one more awesome opportunity to do just that!" says Pastor Debra Arnott, lead vocalist for One Worship. "I did a happy dance in the office and then looked around to make sure there were no cameras!" One Worship Vol. 2 boasts 14 original tracks that transport the listener directly into the Presence of God. The unique sound of One Worship is represented by a vast array of musical styles, and invites worshipers to enter in and experience true freedom and peace. Led by worship Pastor, Debra Arnott, and In His Presence Church senior Pastor, Mel Ayres, One Worship's multi-cultural music has already reached far beyond the four walls of the church, into the nation, and across the world.
Pick up One Worship Vol 2 on iTunes or Famiy Christian Bookstores today!
Check out their new lyrics videos for "I Believe" - http://www.youtube.com/watch?v=GK5KFuFern4
and "Invitation" - http://www.youtube.com/watch?feature=player_embedded&v=g-GRKsVI6Vk
ABOUT DREAM RECORDS
DREAM was founded in 2008 to provide artists with a genuine approach to how real artist development should be done. By allowing for a partnership as a business model, Dream's artists empower themselves to develop and carry out a real vision for their lives as they affect other people's lives with their music and message. Incorporating social media, press, radio and touring it's allowing it's artists grow together as a family.
###