OKLAHOMA CITY BAND, WARR ACRES RAISE FUNDS TO HELP THE TORNADO VICTIMS
Check Out This Video Message From Warr Acres:
http://vimeo.com/66669423
DREAM Records Band, Warr Acres Look To Help The Victims And Their Families Of The Recent Tornado Disaster.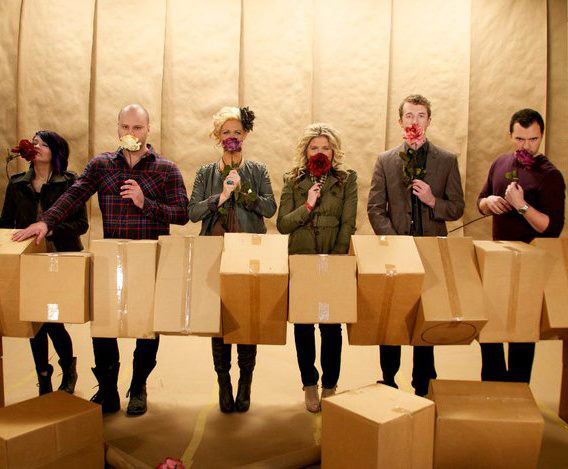 NEWS SOURCE: DREAM Records
May 22, 2013
Los Angeles, CA (May, 2013) Without a doubt we are all in shock on the devastation that happened to Oklahoma but as the shock starts sit in there are many people helping. Oklahoma band, Warr Acres is no different. While most bands don't live in the area, the worship team of Victory Church has been directly affected by the tragedy. They are right in the middle of it. The pastor of Victory Church, Mark Crow, released this statement today:
"Thanks for reaching out to our city and to us. This disaster is by far the craziest thing I've had to deal with as a pastor. We are setting up numerous avenues for assistance. No one is being allowed into the disaster zone at this time. So, we are receiving and distributing donated items and preparing teams to enter when things open up in the disaster area. We have online communication set up both on Twitter @VictoryRelief and Facebook (Victory Disaster Relief). Our goal is to update all of you wanting to help and for those who want to know how to pray. We are also establishing a disaster relief fund so that your/our churches and organizations can account for your gifts. Thanks for your prayers and financial assistance." - Mark Crow
The band released their new song, "Hope Will Rise" for free to incentivize the support from others. If you'd like to help the church's efforts and download the band's VERY INSPIRATIONAL song click here.
ABOUT DREAM RECORDS
DREAM was founded in 2008 to provide artists with a genuine approach to how real artist development should be done. By allowing for a partnership as a business model, Dream's artists empower themselves to develop and carry out a real vision for their lives as they affect other people's lives with their music and message. Incorporating social media, press, radio and touring it's allowing its artists grow together as a family.
ABOUT WARR ACRES
Driven by a passion to share a dynamic message and fueled by an energetic, pop/rock sound, what began nearly ten years ago has now regenerated into the fresh, eclectic sound of Warr Acres. Warr Acres, as evidenced by its lyrics and music, is inspired by the life and ministry of Victory Church and leadership of Pastor Mark Crow, reflecting a mission to inspire believers worldwide to reach a city, change a nation, and touch the world.
###
For more info on Warr Acres visit the JFH Artists Database.