Living Alive Devotional Co-Authored by Mike Donehey of Tenth Avenue North to Be Released November 11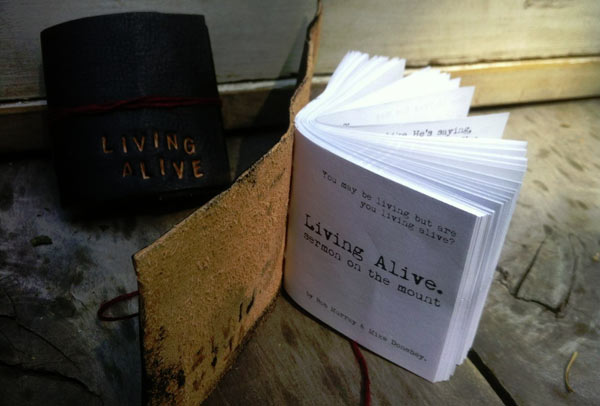 NEWS SOURCE: Living Alive
September 9, 2013
Tenth Avenue North
front man Mike Donehey and social entrepreneur Rob Murray have teamed up to write a 28-day reflect-to-action devotional based on the Sermon on the Mount that challenges readers not only to listen to Jesus' words but to take a step beyond what's comfortable to actually live them out.
"Our Living Alive devotional is not an 'earn your salvation, look at my good works sort of thing,' " said Donehey, the lead singer with the popular Christian band Tenth Avenue North. "Our easy-to-digest short devotional invites readers to respond to the love that God has already lavished on them."
The one-month devotional contains insights into various verses from Jesus' Sermon on the Mount as well as action tips designed to push one out of his or her comfort zone. "Each day ends with a challenge," Donehey said. "Rob and I want readers to commit daily to push ahead in their walk with Christ and do good to others."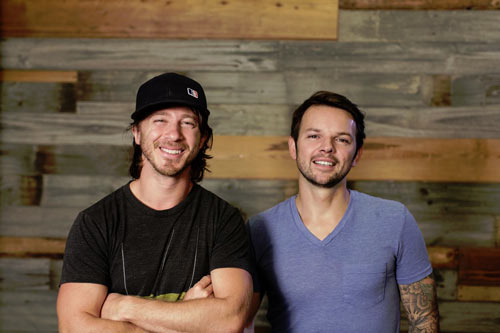 An interesting aspect to Living Alive is that the pocket-sized books are being assembled by young adults in Haiti in association with the Hands & Feet Project, a nonprofit organization that cares for the least of these in one of the poorest countries on earth.
"This partnership," said Rob Murray, "is timely considering that the Hands & Feet Project has been searching for ways to use small business opportunities like this to equip their graduating young adults with skills that will help them not only survive but also thrive within their impoverished country."
A website supporting the launch of Living Alive, set for November 11th, can be found at www.livingalivebook.com. Copies cost $12 each, $20 for a two-pack and $72 for an eight-pack and can be pre-ordered on their website. A portion of the profits will go to the Hands & Feet Project in Haiti.
# # #
For more info on Tenth Avenue North visit the JFH Artists Database.