GRAMMY AWARDS WINNING JARS OF CLAY DEBUT "FALL ASLEEP" VIDEO TODAY ON USATODAY.COM
Band Headlining September Tour With Brooke Waggoner, Kye Kye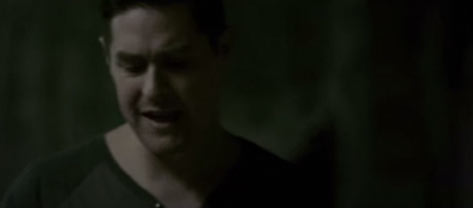 NEWS SOURCE: Hoganson Media
September 16, 2013
GRAMMY-Awards winning band Jars of Clay premieres today the video for "Fall Asleep" from their eleventh studio album Inland, exclusively on USAToday.com. Shot on location in the Philippines, it was directed by Luis Tabuena and stars Filipino model/actress Rhian Ramos.
"When the idea of shooting a music video in the Philippines was offered, we had no idea how amazing the process was going to be," says Jars of Clay's Dan Haseltine. "We are grateful for Luis and the entire production team for making such a beautiful piece to accompany a beautiful song."
Inland was released August 27th on their own Gray Matters label with distribution through Tone Tree. Produced by Tucker Martine (My Morning Jacket, Beth Orton, The Decemberists) and mixed by Beau Sorenson and Jacquire King, Inland is currently available in-stores and online at iTunes.
In addition to the USA Today video exclusive, a July Rolling Stone Daily Download and an August CBSNews.com performance of the title track and interview in New York City, Jars of Clay's Inland was also featured in a recent live review by The Hollywood Reporter, calling the music "…an organic progression for a band that has throughout its career drawn from everything from synth pop to bluegrass, and also the output of a band that has perhaps found its truest voice yet." Jars of Clay is further featured this month performing three songs from Inland live in the studio for the RELEVANT Podcast, including the title track, "Fall Asleep" and "Loneliness & Alcohol."
It's been nearly twenty years since Dan Haseltine, Steve Mason, Charlie Lowell and Matthew Odmark released their debut Frail. Students at the time, Jars of Clay once again harness the youthful ambition and uninhibited creativity of their beginnings for Inland, while cultivating a maturity in sound with embellishments of violin, horns and ambient melodies that attests two decades of experience.
"These are songs for the ordinary days - when life is weighty and uncertain," reflects Matthew Odmark. "It is this middle space that we have inhabited over the years. It's where you and I do the gritty work of actually living."
Jars of Clay is currently on tour, playing new music from Inland and fan favorites spanning the band's repertoire that includes 16 No. 1 songs. The tour also features special guests Brooke Waggoner and Kye Kye through September. Confirmed tour dates are as follows:
SEP 17 Puyallup, WA Washington State Fair in Puyallup
SEP 18 Portland, OR Aladdin Theater #
SEP 20 San Luis Obispo, CA SLO Brewing Co.#
SEP 21 Palmdale, CA Palmdale Amphitheatre
SEP 22 Santa Ana, CA The Observatory
SEP 24 Mesa, AZ Mesa Arts Center#
SEP 25 Albuquerque, NM Lobo Theater#
SEP 27 Dallas, TX House of Blues, Cambridge Room#
OCT 23 Springfield, MO Gillioz Theatre
OCT 25 St Louis, MO Duck Room at Blueberry Hill
OCT 28 Grand Rapids, MI The Intersection
OCT 31 Canton, OH Malone University Johnson Center
NOV 02 Winona Lake, IN Grace College, Rodeheaver Auditorium
DEC 04 Waco, TX Common Grounds
DEC 05 San Antonio, TX Sam's Burger Joint
DEC 06 Denison, TX Rialto Theatre
DEC 15 Waukesha, WI Fox River Christian Church
# Brooke Waggoner/Kye Kye
For all the latest Jars of Clay tour news and more, go to: www.jarsofclay.com.
###
For more info on Jars of Clay visit the JFH Artists Database.