Jason Gray Debuts at No. 31 on Billboardís NCA Chart with New Single
"With Every Act Of Love"
This Marks Most Successful Debut Week at Radio in Centricity Music History with 39 Radio Adds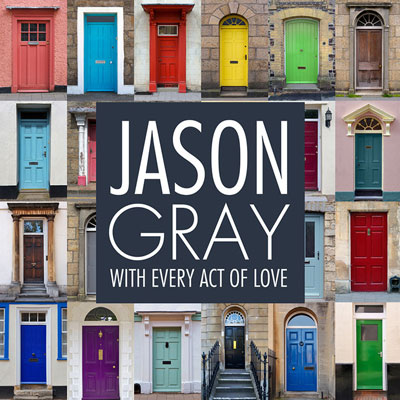 NEWS SOURCE: Bozeman Media
October 29, 2013
Nashville, TN (October 29, 2013) ----- One of Christian music's most respected singer/songwriters, Jason Gray, showed a record-breaking debut this week for his new single,"With Every Act Of Love." The song received impressive early radio adds and entered Billboard's NCA chart at No. 31. The high debut marks the most successful week at radio in Centricity Music history with 39 radio adds. Radio stations who have added the single include; K-LOVE, American Family Radio, New Life Media, KTIS/Minneapolis, MN, WBSN/New Orleans, LA, KCMS/Seattle, WA. The song was co-written by Gray and Jason Ingram, and is from Gray's upcoming Centricity Music studio album that will release in March 2014.
"Our listeners have really fallen in love with Jason's music and I believe they will love this song as well," says Joe Buchannan, Network Music Director, New Life Media. "I'm also excited about the message of this song, as it's a great reminder that our actions do make a difference and God is at work in our lives. So many of us struggle with knowing our true value in Him and it's impossible to see the difference we can make if we don't believe we can make a difference."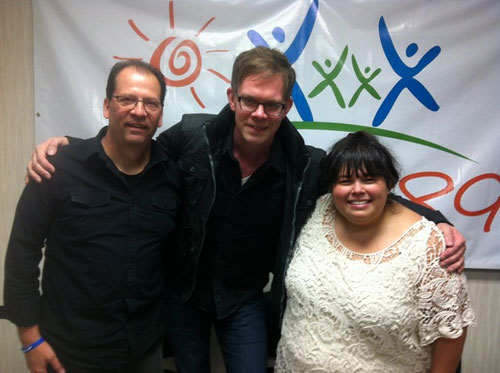 Left to Right: Bob Croft, Morning News/Weekends, KDUV-FM; Jason Gray; Misty Jordan, Music Director/Weekday Afternoons, KDUV-FM
Gray recently was in California in support of "With Every Act Of Love" and visited several west coast radio stations that include; K-LOVE/Sacramento, CA, KSGN-FM/Riverside, CA; KDUV-FM/Fresno, CA and KAMB-FM/Merced, CA.
Currently, Gray is on the road with The Glorious Unfolding Tour with Steven Curtis Chapman and Laura Story, which will run through November. In December, Gray will launch his second Christmas tour on the 4th that will also feature new labelmate, Lauren Daigle.
For updates on Gray and his touring schedule please visit online at www.jasongraymusic.com or on twitter @jasongraymusic.
###
For more info on Jason Gray visit the JFH Artists Database.