Crowder Makes Solo Debut with New Single "I Am" Out November 25
Highly Anticipated new album, Neon Steeple to drop February 18, 2014

Crowder joins Winter Jam line-up for 2013 West Coast Run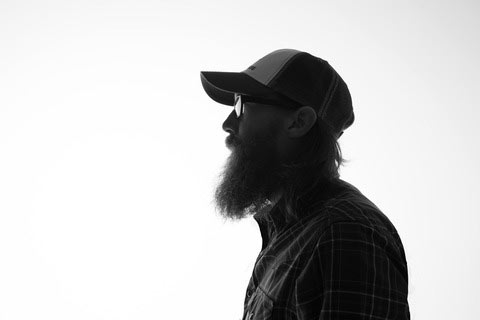 NEWS SOURCE: The M Collective
October 30, 2013
Nashville, TN (October 30, 2013) - Critically acclaimed artist and songwriter Crowder announced today his long-awaited new single "I Am" will be available at digital retailers on November 25. "I Am" is the debut new track off Crowder's first solo studio record, Neon Steeple due February 18, 2014 on sixstepsrecords. Long embraced for his tenure as the frontman of the wildly progressive group, David Crowder*Band, the forthcoming album marks Crowder's official entrance as a solo artist. Last year, Crowder joined iTunes® for Crowder: iTunes® Session, offering organic tracks from the group's most loved originals. The release of David Crowder*Band's greatest hits collection (All This For A King: The Essential Collection) in May offered a preview into Neon Steeple with a new Crowder track, "This I Know."
This past spring, fans saw Crowder headline his 20-plus city "It'll Cure What Ails Ya" club tour. To gear up for the release of Neon Steeple, Crowder will join friends on the Winter Jam tour this fall on the West Coast run. Included in the exciting line-up are Newsboys, Tenth Avenue North and Thousand Foot Krutch. He will also headline a spring tour in 2014 with special guests All Sons & Daughters and Capital Kings. For more information on tour dates, visit http://www.crowdermusic.com/tour.
Check out the story behind "I Am" here.
Crowder Update Video here.
About Crowder David Crowder has been embraced for his lyrically powerful and musically elaborate and unpredictable songs that have found themselves being sung everywhere from churches to clubs all across the country. In November 2012, Crowder released his first solo project, Crowder: iTunes® Session which delivered nine stripped down organic tracks to many of Crowder's most loved originals. As part of the David Crowder*Band, they were named one of the "most thoughtful, progressive and exciting acts in contemporary Christian music" by The New York Times, garnering nine Dove Awards, 22 Dove nominations and two GRAMMY nominations. The band released their final collection of new music with the GRAMMY nominated project, Give Us Rest (A Requiem Mass in C [The Happiest of All Keys]). The record entered the Billboard Top 200 chart at No. 2 and gave the band their highest debut in their 12-year career. Continuing to perform as part of the Passion movement, participating in university student gatherings in the US and around the world, Crowder has also penned two books including his acclaimed release, "Everybody Wants to Go to Heaven, but Nobody Wants to Die."
[Get Connected with Crowder]
Website: http://www.crowdermusic.com/
Twitter: https://twitter.com/crowdermusic
Facebook: https://www.facebook.com/crowdermusicofficial
###
For more info on Crowder visit the JFH Artists Database.