SHOW HOPE CONTINUES TO CELEBRATE DURING NATIONAL ADOPTION AWARENESS MONTH
REACHES THEIR GOAL AT ANNUAL FUNDRAISER HELD LAST WEEKEND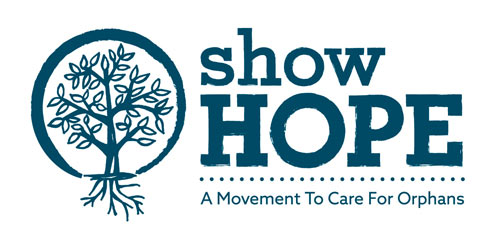 NEWS SOURCE: Merge PR
November 18, 2013
Nashville, Tenn - November 18, 2013 - National Adoption Awareness Month is in full swing this November and Show Hope™, the orphan care ministry founded by GRAMMY® award-winning Steven Curtis Chapman and his wife Mary Beth, continues their tireless work to raise awareness for the orphans all around the world.
As part of their mission and to celebrate ten years of service this 2013, Show Hope held their annual Fundraising Banquet this past Saturday at the brand new Music City Center in downtown Nashville. From the evening's speakers, to the emceeing of American figure skater and Olympic gold medalist Scott Hamilton, to Steven Curtis Chapman and his band as they performed songs from the Glorious Unfolding Tour topped by the touching videos shared throughout the night, it was certainly a memorable evening. Most of all, Show Hope is proud to share that they reached their fundraising goal for the evening of $1 million, taking a significant step towards completing their $10 million fundraising goal for this year.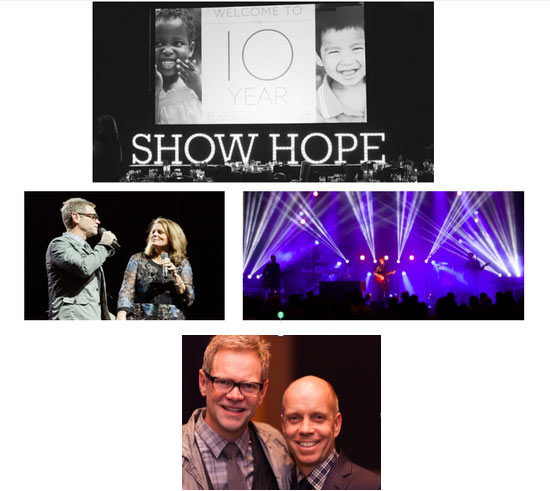 ____________________________________________________________
In the past ten years, Show Hope has been able to provide life-giving medical care to more than 1,000 orphans in need as well as give more than 4,000 financial grants to help bring orphaned children from 50+ countries into their forever families. Yet help continues to be urgently needed!
You have the opportunity to transform a child's life forever. Below are a few examples of how you can partner with Show Hope to restore the hope of a family to orphans in distress! To find out more, visit www.ShowHope.org or click on the images below.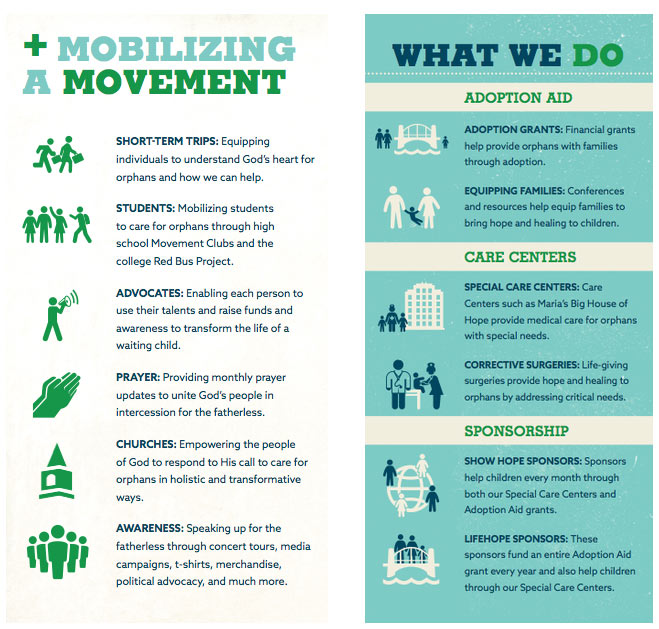 About Show Hope
Show Hope™, a nonprofit founded in 2003 by Steven Curtis Chapman and his wife Mary Beth, helps to restore the hope of a family to orphans around the world. From the thousands of adoption aid grants given, to providing medical care for more than one thousand orphans with special needs, to consecutive Red Bus Project tours in the spring and fall, to hands-on trips offered to China and Haiti, to conferences and resources the equip foster and adoptive families, to a new artists and advocates program, Show Hope celebrates an incredible ten years in ministry in 2013 and looks ahead to an even brighter future. For more information, visit www.ShowHope.org.
For more info on Steven Curtis Chapman visit the JFH Artists Database.