Future of Forestry To Release "The Piano and String Sessions" March 18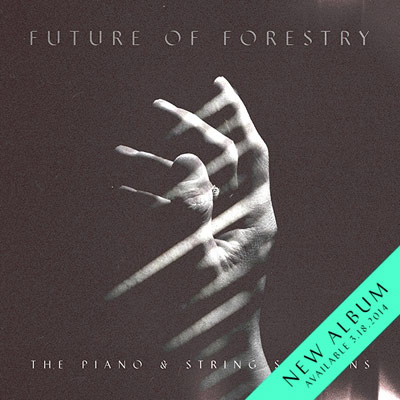 NEWS SOURCE: Future of Forestry
February 18, 2014
Future of Forestry is proud to present 'THE PIANO AND STRINGS SESSIONS'. This album is a compilation of seven songs from FOF's past discography (including "Slow Your Breath Down," "Traveler's Song" and "You"), arranged in piano and string instrumentation.
"I've been touring and recording rock music as Future of Forestry for almost 10 years now. And after all these years of exploring that genre, I decided do something different. In creating this project, I wanted to let my classical background come to the forefront. I also wanted do something different than what's already out there. I decided to introduce this new season by rearranging some Forestry songs with classical instruments. No drums, no bass, no guitars, just a piano, 2 violins, a cello, and my voice. Something very unique came out of this experiment, something very special. I know this music will be a new experience for you and I hope you are moved by it." Eric Owyoung (Future of Forestry)
Look for the 'PIANO AND STRINGS SESSIONS' scheduled release on March 18, 2014.
# # #
For more info on Future of Forestry visit the JFH Artists Database.