Falling Up Announce Break-Up
Kickstarter campaign for their new album will be their last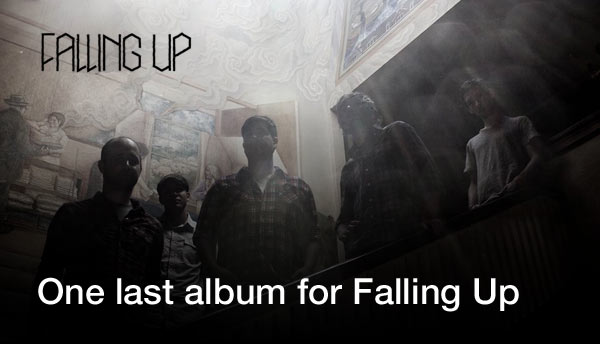 NEWS SOURCE: Falling Up / Jesusfreakhideout.com
September 5, 2014
Falling Up recently announced a Kickstarter campaign to fund a new project, and with 9 days left to go on it and with only just over half of the goal funded so far, the band has announced that this will be their final recording.
"With everything that's been going in the past 5 years we've solemnly decided that now is the best time to put an end to Falling Up as we all know it," announced the band in an email today.
"We've had one heck of a career and feel super blessed to have a fan base that has stuck around and supported us as an Independent band and for that we say THANK YOU! But we have one more album in us! We have written a new collection of songs that we're really excited to put to tape and get in your hands. With only 9 days left to make our goal we need your help to make it happen!"
The band added, "Check out our Kickstarter campaign and be apart of the group of fans to help us get to the goal! When you pre-order new album you will be making this album possible. Even just a dollar will go a long way! We appreciate your support!"
Fund the project by pre-ordering via Kickstarter here: https://www.kickstarter.com/projects/fallingup/new-album-1
- ### -
For more info on Falling Up visit the JFH Artists Database.