The 90's were a whirlwind in the music world; genres were developed and evolved within one decade and left lasting impact on music as we know it today. Indie band
Another Language
sounds like a mixture of a product and reflection of the 90's. Their funk and groove sound is on full display with their latest release,
Shoulder to the Sun
- and it's quite wonderful art.
Starting the album is a quintessential funky track, "Soul Doctor." As a strong opener, it sets the direction of the album but not the overall sound. An excellent example of this would be the following song, "Eye See A Rainbow," as it embraces a more pop sound. Musically, it drives while not sounding redundant and the melody is reminiscent of Seal. "Another Language" tones it down a pinch with a more singer-songwriter approach. Listeners who enjoy that lo-fi sound that can be found on Arcade Fire's "The Suburbs," or any Sufjan Stevens album, will truly enjoy the lead guitar on this track as it feels so retro, yet fresh.
The highlight of the album is without a doubt "Remember to Breathe." The music is borderline folk but retains its funk foundation. Lyrically, it's a song of encouragement, "Throw away your chains of anguish, throw away your insecurities and remember to breathe." The vocals are firing on all cylinders and the expressive artistry is completely showcased on this track.
Concluding the album beautifully is the prayerful, "Ambiance," ending the album as it began with a stronger funk influence. The song truly carries the aura of a psalm as it feels like an interceding lament. The layers of instrumentation also add to the effectiveness of the finale without trying too hard to make it feel epic.
Overall, Another Language's effort is a strong one, albeit one that won't be everyone's cup of tea. If you grew up in the 90's or are a funk junkie, you're going to love this. The musicianship and artistic approach makes the album have a very lush sound without feeling pretentious or embellished. The vocals are raw yet strong, giving the impression of vulnerability and confidence. If 2017 continues with music like this, listeners should get excited.
- Review date: 2/10/17, written by
Ryan Barbee
of Jesusfreakhideout.com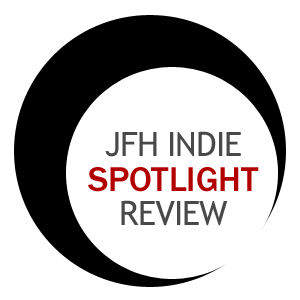 Record Label:
None

Album length:
5 tracks: 23 minutes, 8 seconds

Street Date:
January 30, 2017

Buy It:
iTunes

Buy It:
AmazonMP3
Soul Doctor (4:49)
Eye See A Rainbow (5:06)
Shoulder To The Sun (4:25)
Remember To Breathe (4:12)
Ambiance (4:36)