Switchfoot Give Away Free Song For 48 Hours Only!

Previously unreleased song was recorded 7 years ago during Hello Hurricane recording sessions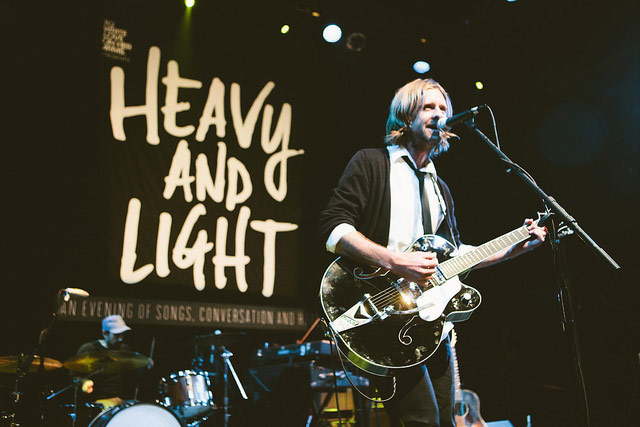 NEWS SOURCE: Switchfoot
March 28, 2016
San Diego rock band Switchfoot is celebrating To Write Love On Her Arms by giving away a previously unreleased song the band recorded 7 years ago during Hello Hurricane recording sessions. For 48 hours, fans can get the track totally for free in exchange for their email address being added to the band's mailing list.
Visit this link to get the song: http://switchfoot.com/light-heavy-song-download/
About the occasion, the band writes, "10 years ago my friend showed up with a box of t-shirts at a SWITCHFOOT show. The shirts said "To Write Love On Her Arms." It felt like the beginning of a much needed conversation about the silent battle of depression and self harm. I grabbed one out of the box and wore it onstage. Since then, To Write Love On Her Arms has become a beacon of hope and recovery for thousands around the world.
To celebrate the last ten years, we give you a tune that we wrote for TWLOHA 7 years ago. The song was written for their annual event called "Heavy and Light."
So in the spirit of love and support for TWLOHA's 10th anniversary we are offering it up for free download. Thank you TWLOHA for all you do."
Switchfoot is also about to hit the road with none other than LECRAE! Here's what they had to say about "THE HEARTLAND TOUR w/ LECRAE": "Summer is coming quickly! We've been fans of LECRAE for a while now, and we're stoked to kick off the summer playing some shows together. Hope to see you at one of the shows!"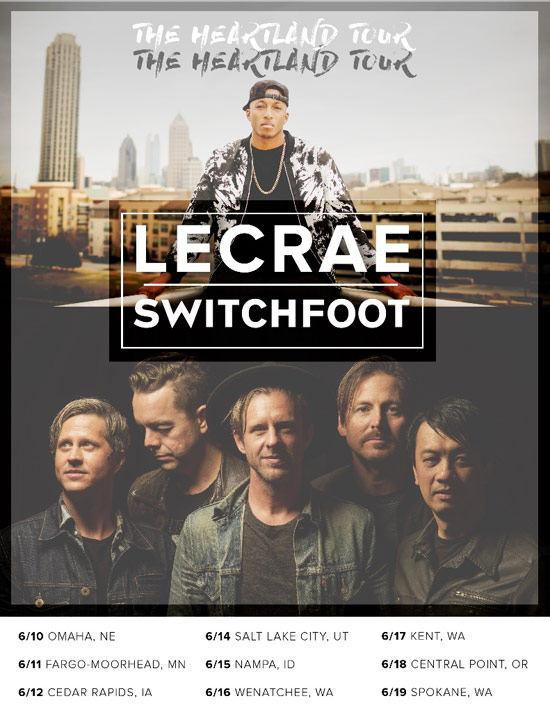 ###
For more info on Switchfoot visit the JFH Artists Database.
For more info on Lecrae visit the JFH Artists Database.