Hindrances to Healing
"Do not hide from relatives who need your help."
-
Isaiah 58:7 NLT
I was going through a period of persistent health problems some time ago, when the Lord led me to some powerful verses in Isaiah 58. Verse 7 says, "Do not hide from relatives who need your help." (NLT) The NIV translation says "not to turn away from your own flesh and blood." After much prayer and soul-searching, the Lord helped me realize that as my health problems seemed to drag on and on, I had begun to withdraw from the people closest to me--my own family members. I hadn't done it maliciously, or even consciously. But my inner self-talk went something like this: "I can't help anyone now. I have my own problems. I have to concentrate on getting well." My focus was on myself and my own problems. And though I had relatives and loved ones in need, in my own mind, I could easily justify my withdrawal.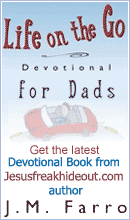 As I studied this passage of Scripture, I couldn't help noticing that right after the Lord commands us to stop hiding from needy relatives, He says, "Then your light will break forth like the dawn, and your healing will quickly appear." (v.8) I knew God was trying to help me see the connection between my own healing needs, and the needs of those closest to me. If I wanted my healing to "quickly appear," I couldn't continue to focus on my own needs, at the expense of others'. Almost as soon as the Lord began dealing with me, I tried to justify my actions with excuses such as, "They weren't always there for me when I was in need. I don't owe them anything." Maybe not, but what about what I owed God? He says that we're to, "Be kind and compassionate to one another, forgiving each other, just as in Christ God forgave [us]." (Ephesians 4:32 NIV)
The next verse in this passage says: "Your godliness will lead you forward." (Isaiah 58:9 NLT) Sometimes our poor treatment of family members can hold us back from moving forward into the extraordinary plans that God has for us. Our lack of love and compassion can cause us to forfeit divine blessings and opportunities. We become stagnant, and we begin to lose hope, never realizing the link between our lack of progress, and how we treat others. The second half of this verse says, "And the glory of the Lord will protect you from behind." God wants desperately to protect us from harm of all kinds, but if our "love walk" suffers, we can open ourselves up to repeated satanic attacks. Walking in love is spiritual warfare, and it will greatly limit the amount of influence the forces of darkness can have on our lives.
The very next verse says, "Then when you call, the Lord will answer. 'Yes, I am here,' He will quickly reply." (Isaiah 58:9 NLT) If we are not getting ready answers to our prayers, we need to ask the Lord why. We must allow Him to deal with us about our ungodly attitudes and actions, so that we can receive His help to overcome them. If we want God to send us people who will help us in our times of need, then we must be willing to be the answer to someone else's prayers. And our families must come first.
Maybe you don't need healing in your body today--but what about in your finances, your relationships, or your emotions? This message isn't meant to bring condemnation, but to encourage you to seek the Lord about your relationships with your relatives, so that nothing will stand between you and the awesome plans that God has for your life.
Prayer: Lord, I give thanks to You today for all of my family members, and I ask that You forgive me for the times I've failed to love them with Your kind of love. Whenever I'm in need, let it be a cue to seek You about how I can treat my loved ones better, and to be there for them in their time of need. Thank You that as I follow Your lead, I will receive all the help and healing I will ever need!