According to his website, "Aaron Strumpel is a singer/songwriter from Boulder, CO. Aaron has been prolific over the last eight years, recording six solo full-length albums and five solo EPs. He has toured through 45 states and internationally to Rwanda, Uganda, Gaza, Israel, Haiti, and much of Europe, Central, and South America." This makes me wonder how I've never heard his music before. But with much intrigue, and after hearing
Bright Star
, I am shocked that no one is talking about this album.
Strumpel's music is very rhythmic, but it remains melodic and, lyrically, much of his material comes from the Psalms. While the album slightly slips up in the beginning with the dragging length of "Centuries," it quickly gets on track with the smooth vocals, trumpet and subtle synths of "Beautiful Pearl." "Mightier" is very poetic and worshipful, and showcases the beautiful atmosphere that Strumpel creates so well on this album. Next up is "Give Me Your Hand," utilizing a toe­tapping beat and ethereal instrumentation to accompany attention-grabbing lyrics ("There's none too poor, too dirty, too broken, too naked, too stupid, too drunken, to be thrown outside of His love"). Bringing us halfway through the album is "Spark My Heart," which is tonally bright (pun intended), joyful and probably the closest you'll find to poppy CCM.
Kicking off the second half of Bright Star is the title track, a song that brings us right back into the wondrous atmosphere and diverse musicianship, containing a great trumpet section and possibly even some accordion that surprisingly works. "Coming After You" is an album highlight, lyrically, and uses well-placed electronic percussion to back the intimate and prayerful lyrics ("There's a breach in my walls where I can reach to You; there's a ladder against my walls where I can climb to You"). And though it may be somewhat repetitive, "Won't Stop" boasts a catchy melody paired with a quasi­orchestral backdrop. The song "Twenty Three," while overlong, features a dreamy musical arrangement and uplifting lyrics influenced by Psalm 23 ("You lead me to waters, and pastures so green; You pour out Your oil, and choose goodness and mercy for me"). And lastly, the sad-turned-hopeful "Were You There" closes out the album nicely with deep vocals, hypnotizing horns, and personal lyrics that almost put you at the crucifixion scene with thoughtful imagery ("Were you there when they nailed Him to the tree? Oh, sometimes it causes me to tremble").
My only issues with Bright Star are that a couple of songs drag on too long, and that it can be lyrically repetitive. But the high points far outweigh the minor hiccups. Those looking for an energetic and upbeat praise album will be disappointed, but those who crave deeper and more personal worship will find much to love on this album. In a world with much generic Christian music out there, Aaron Strumpel goes above and beyond to make unique and sincere worship music that shines. Bright Star is for fans of experimental worship artists such as John Mark McMillan and Josh Garrels.
- Review date: 11/18/15, written by Dylan O'Connor of Jesusfreakhideout.com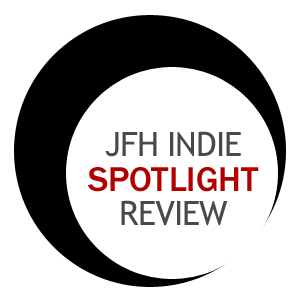 Record Label:
None

Album length:
10 tracks: 50 minutes, 1 second

Street Date:
February 3, 2015

Download It:
iTunes

Download It:
AmazonMP3

Download It:
Bandcamp
Centuries (6:47)
Beautiful Pearl (4:29)
Mightier (5:45)
Give Me Your Hand (4:17)
Spark My Heart (4:05)
Bright Star (4:37)
Coming After You (4:30)
Won't Stop (3:35)
Twenty Three (7:24)
Were You There (4:32)