Jetty Rae: darling singer/songwriter and mother from Michigan. Heath McNease: singing rapper and handsome resident of Georgia. What do the two have in common? Their love for creating introspective acoustic songs that bring the listener in and tap into his or her emotions. Recently, the two have come together to create a six-song concept EP that they're giving away for free download. Working under the name
Pen Pals
(as in "Heath and Jetty are Pen Pals"), the duo's
Gold
EP is an enjoyable and thought-provoking twenty-two minutes.
Gold is a story of a summer fling between two teenagers (Heath and Jetty are not a couple in real life). Things start off great, as they do, in "Camp," where Heath and Jetty both arrive and meet at a summer camp. The song is sung as if it was a letter written back home, as both Heath and Jetty are singing the words (which makes sense, except for the couple of times that said lyrics are "I made a new best friend, she lives in Michigan"). "Camp" is a bubbly, carefree opener, and leads into the bluesy "Open Door," where the relationship has progressed a little further. It also signifies the beginning of heartache, as the two begin to realize that summer has to end sometime. By the time "Away" comes around, the two are coming to terms with the loss of each other. Soft and somber, one can find themselves feeling the heartache.
If you've ever gone through a serious break-up, you probably know how unbearably difficult it can be to live with yourself. That's where "Gold" comes in, with Heath and Jetty each questioning themselves, and essentially blaming themselves for the break-up. "You were born of gold, I was born under a bad sign;" "I kill what I love the most;" "You turn everything to gold, I turn everything to stone" - all lyrics signifying the crushing self-doubt that comes along with it. It's very easily relatable. "Mary & Martha" was a little more difficult for me to distinguish the meaning, but you can hear Heath and Jetty talk of redemption and trying to end things on as good of a note as possible. It all comes to a close with "July," as the two finally depart and say goodbye to their summer fling. It's rather heart-wrenching, but they also leave the listener with a small glimmer of hope.
There is no shortage of male/female acoustic folk duos in today's industry, but when Heath and Jetty get together for theirs, they do the thing justice. Gold is an emotional ride that deserves and mandates repeat listens. With Pen Pals not living anywhere near each other (the real life Heath and Jetty, that is), I'd be surprised if they released anything else together, but it would be a pleasant surprise. If you like acoustic folky pop like Jenny & Tyler or Heath's solo albums (such as Fort Wayne or Among Thieves), go and download yourself a copy from Noisetrade and give it a few listens as the summer comes to a close.
- Review date: 9/17/15, written by
Scott Fryberger
of Jesusfreakhideout.com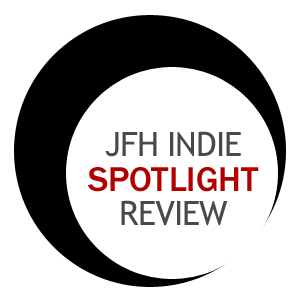 Record Label:
None

Album length:
6 tracks: 22 minutes, 47 seconds

Street Date:
September 17, 2015

Download It:
Noisetrade
Camp (1:42)
Open Door (4:15)
Mary and Martha (3:48)
Away (2:47)
Gold (6:03)
July (4:14)