John L. Falcone, AKA Falcone Rising, states that his mission statement is "to help fulfil The Great Commission as outlined in Matthew 28." That's an exciting idea on its own, and his second release, Tableturner, only serves to raise the excitement. Full of excellent guitar work and ear-catching melodies, crisply produced and skillfully written, Tableturner is an excellent collection of catchy hard rock songs.
Kicking off with the energetic rocker, "Heart of Stone," Tableturner quickly finds its place with aggressive power metal riffs, tight vocal (and guitar) harmonies, and catchy pop rock melodies. "I Found My Voice" continues this trend, somehow being both a relentlessly catchy earworm and an aggressive hard rock cut. "In the Fire" is another standout track, infusing some southern style note choices into a fabulous guitar solo for one awesome song. From there, the album slows down somewhat, resting on the lighter southern pop rock tracks, "I Am" and "He Set Me Free," before concluding on a sweet acoustic hidden track titled "An Engagement Song."
Lyrically, this album is a gem; these songs are not only Biblical but thought-provoking as well. The title track, for instance, compares Jesus's cleansing of the temple in Jerusalem with Christ's work in us as the temple of the Holy Spirit: "He comes inside your temple walls / His light shines true forever / reveals your hidden treasure / what will He see, what will He learn / what tables will He turn?" "Fisher of Men," "In the Fire," and "The Road to Emmaus" utilize a first-person narrative structure to tell their respective stories, whereas "3 Arrows" is a simple ode to a father's love. Many tracks tell a familiar Biblical story but recast it in a new light in a way that's oh-so-refreshing.
And that's just what Tableturner is: a refreshing release. Musically solid and lyrically brilliant, full of authoritative rockers and steady earworms, the album succeeds both in standing out from the crowd and appealing to its audience. It holds up well on repeated listens, with only minor issues--not counting the hidden track, the album runs a bit short with only nine, and the lead singer's voice strains a bit too far on a couple songs (particularly noticeable on the bridge of "He Set Me Free"). But ultimately, these are small complaints, and they're not nearly enough to keep this listener from wanting more.
- Review date: 3/19/21, written by
Luke Greene
of Jesusfreakhideout.com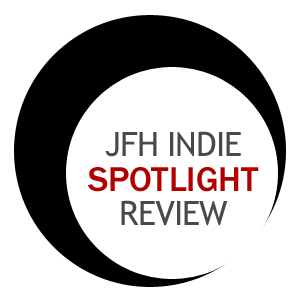 Record Label:
None

Album length:
10 tracks: 36 minutes, 2 seconds

Street Date:
February 19, 2021

Buy It:
Apple Music

Buy It:
Bandcamp
Heart of Stone (3:06)
I Found My Voice (2:56)
Tableturner (3:19)
Fisher of Men (4:03)
In the Fire (3:12)
3 Arrows (4:12)
The Road to Emmaus (4:37)
I Am (3:15)
He Set Me Free (3:59)
An Engagement Song (3:17)