Hot on the heels of his May 2020 release New Revival, a newcomer to the Christian music scene (though certainly not to music) FKA Promise aka Danny Doyle, is readied to drop another 6-song EP on September 1st. Going with the album title The Redemption this time around, listeners are treated to more of the chill ambient guitar tones and hip-hop stylings, all set to heartfelt and vertically aimed lyrics.
Right out of the gate openers "Before I Even Knew Your Name" and "Hope In You" harken back to his previous trio of songs on his debut, fitting in nicely with the established low-key vibe. Third track "Fortress" amps up the energy with more rock guitar, settling into a groove while distorting his voice in production, and utilizing a reggae-rap rhythm adding a nice twist, further showing off his musical diversity. While the following two songs suffer slightly (if ever so) from sounding too much alike, they are still well done, if not forgettable.
While not everything on The Redemption reaches out and grabs you, it's certainly the kind of record that will slowly work its way into your mind, and have you humming along the more you listen to it. I find the first three songs standout strongest to my ears, but listeners may also enjoy the closer "Overflow," which oozes worshipful gratitude. Ultimately, there's a refreshing lack of pretense in this set of songs, allowing the praise of a man who's tried what the world has to offer and found it unsatisfying, to point people to Jesus, who always satisfies. I'm happy to report that once again, FKA Promise has released a fine album of art-pop/worship that fans of ambient guitars, chill hip-hop beats, and upward focused lyrics are sure to enjoy.
- Review date: 8/18/20, written by
Josh Balogh
of Jesusfreakhideout.com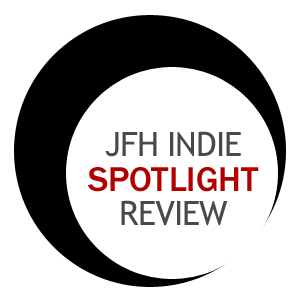 Record Label:
Charlie-Mez Records

Album length:
6 tracks

Street Date:
September 1, 2020

Buy It:
iTunes

Buy It:
AmazonMP3
Before I Knew Your Name (3:20)
Hope in You (5:22)
Fortress (4:27)
Kingdom of Heaven (5:06)
The Gathering (4:45)
Overflow (4:46)