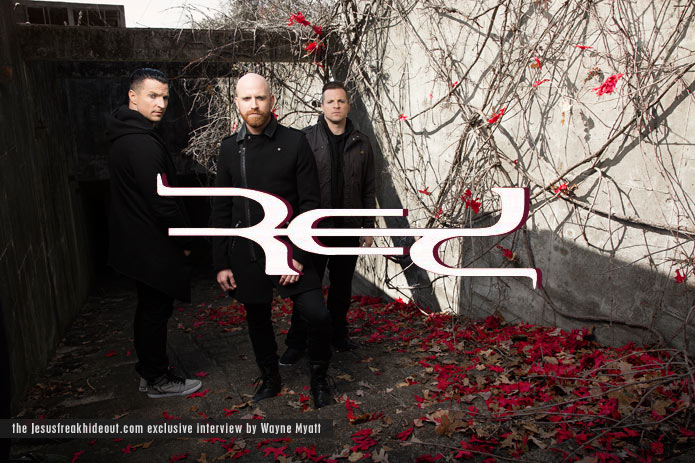 With RED's first crowd-funded album
Of Beauty and Rage
about to release worldwide, Jesusfreakhideout.com's Wayne Myatt chatted with RED's Randy Armstrong about where the band's been, where they're going, and what inspires them...
This interview took place on: 2/3/15.
Click here
for Red's Artist Profile page.
JFH (Wayne Myatt): So, you guys have been together for 13 years?
Randy Armstrong: We've been touring for 10 years. We've been together about 12 years.
JFH (Wayne): What's one of the biggest changes that you feel that you've made with the new release, Of Beauty and Rage?
Randy: I wouldn't say that we've made any huge changes. I would say that we've definitely matured in our writing. We wanted to go back to a place where people discovered the band and fell in love with the sound. When we made our first record, we didn't think we were reinventing the wheel or anything. [With this release] we wanted to forget about radio and all those things that so many think are important.
JFH (Wayne): I have followed you guys since the release of End of Silence back in 2006. This album seems to be recalling the sound from that release.
Randy: Absolutely. When we met up last January, at the far north of Maine and locked ourselves down at a lodge, we talked about what we wanted to do and when we made that first album, we didn't know anything about radio, we didn't know anything about anything. We just wanted to make music that was good and thought people would fall in love with. We decided to do it again and forget about all outside influences of what others were telling us to do. We wanted to do what we knew we should do.
JFH (Wayne): What about the people that are no longer a member of the group. Do some of them still keep close ties?
Randy: After Jason (guitar player) left the band, he was still under contract and continued to do some writing with us. He's now playing guitar with Breaking Benjamin though. We've parted ways with about four members now and they're doing their own thing. Mike, Anthony and I, well, we moved to Nashville. It's just the three of us. We started the whole band. The core members are still there. People come and go and it's the nature of the business. It's difficult to tour and live on the road constantly. I think people will see band members coming and going which can sometimes be disastrous. With some members like a drummer, it might not be that big of a deal. But if we lost Michael, I don't think we could recover from something like that.
JFH (Wayne): With the new album, you've returned to working with Rob Graves who produced your first three albums. What was that like?
Randy: Rob came at the very infancy of the band. Over the years, we've developed such a familiarity with each other and we know what each other is thinking and our styles. We can go to him much more prepared now than we did with our first release. When we made our first album, we recorded a couple of tracks at a nursery actually and took the demo to him. With Rob in the process, we knew what we were going to get with the passion, and he is emotionally vested in what we do. Rob has been here from the beginning. We parted ways for one album (Release the Panic) and we wanted to try some things. We knew that we were going to return to working together again with Rob, but we didn't think it was going to be this soon.
JFH (Wayne): One consistency that is seen with Red is that you guys have a logo that doesn't change from release to release, much like anberlin, Switchfoot, and Skillet's recent releases. Who created the logo?
Randy: Anthony actually created the logo. We also tried to play around with the logo with a 3 on the third release. It's like, once you become familiar with the logo; you don't want to change it, like the Nike swoosh. People get used to it and they know exactly who it is when they see it.
JFH (Wayne): Yeah, it's nice to have that recognition for band or artist. The staff at Jesusfreakhideout and I were discussing the new album cover which depicts a plague doctor. Could you describe the artwork?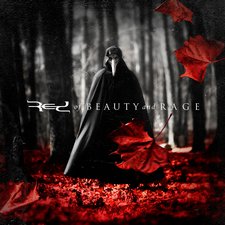 Randy: It is actually one of the plague doctors from the Middle Ages. We wanted to get that feel of Dante's Inferno. This is something that I think people can agree that it can be seen as provocative. We took it to the next level and evolved it into a video and graphic novel as well. It depicts a plague doctor and it represents the evil that we all have. It's like every time we turn around, it's right there. It's kind of like no matter how good life can be, there's always going to be some kind of struggle. I think that's what that represents.
JFH (Wayne): There are some songs that actually have the album title within it. Do these songs tie into anything in particular?
Randy: There's actually a couple of songs that relate to the album title. If you dive in deeper, you'll see references all over the place to past albums. It's something we like to do which is keeping everything tied together. It's something that's clever and helps provide identity. That's something we like to do, because from start to finish, it's been a journey for us.
JFH (Wayne): So, it's like tying everything together in a series of books such as the world of Narnia?
Randy: Right. Yes, everything has a centralized theme and everything plays off everything which is what we're going for.
JFH (Wayne): The song "Of These Chains" is a very memorable ballad. What inspired the song?
Randy: When we were writing the song, we imagined ourselves alone behind bars or something that's holding you back. We talked about what's really holding ourselves back, which is really ourselves. No matter how much we fight against these chains that keep us shackled, we try to break free from these chains, but there's always one link that you always hold on to. For some reason, I don't really understand why I think of something that makes me feel horrible or something that I shouldn't do or say. When I hear that song, I think of somebody sitting inside of some kind of ancient prison and they put themselves there. I think it can be a song that resonates with everyone listening to it and it's a song that everyone can relate to.
JFH (Wayne): The song is one of the more mellow songs and could open up the band to different listeners.
Randy: Our music is always hard and heavy. We do have other levels of our music in order to have something for everyone to listen to. Also, it's like the emotions that we go through are either up or down. Through the journey of life, you have your up moments and your down moments. You have your rage moments, and you have your moments where you see the beauty and the silver lining. That's what this record embodies and that's why we named it Of Beauty and Rage. Through all of the anxiety, frustration, anger, and pain in life, there are these moments of clarity that we all have to experience. That's what we tried to do with this album.
JFH (Wayne): You guys have done a cover song in the past such as "Ordinary World" by Duran Duran. Is there any other cover songs that you guys would want to revisit?
Randy: A couple years ago, we were asked by a video game company to do a Red-like version of the song "Stand by Me." I imagine there will be other opportunities for us to do cool things like that. People like to hear spins of songs.
JFH (Wayne): You guys have gotten a lot of success and recognition over the years. All of the previous releases have debuted in the top 10 Billboard charts and every album has been nominated for a Dove Award (three of them received an award). What's your reaction to that?
Randy: It's an awesome thing. When I was a kid, I thought it was pretty awesome to see my favorite band win Dove Awards. When we first started in Nashville, we worked with one of the original members of the band Audio Adrenaline. We walked into the studio. We met him outside the studio and we took a couple of pictures with him and thought of what it would be like to have an award. Getting into Nashville, we didn't go there to originally win awards. The awards are an awesome feeling to be recognized by your peers, but it's not something we shoot for every time we make a record.
JFH (Wayne): In the past, you guys have had to deal with being compared to Linkin Park's earlier sound...
Randy: When the first record came out, we got compared to them a lot. At first, we were kind of angry about being compared to them because people were saying we were ripping them off. Unlike Linkin Park, we didn't have off-scratching and rapping. But then, we stepped back and thought about it; we are being compared to a band that sold 40 million records. We were being compared to Linkin Park when they were at the top of their game when our first album came out. So, it was sort of an honor to be compared to them. We get them still though. I think it's the lyrics and the content of songs that play a big role in a band standing out on an album.
JFH (Wayne): "Pieces" from End of Silence was used in the movie trailer for the Blind Side. What was your reaction to this?
Randy: I was pretty excited about it. It was actually a pretty good movie. I've got the movie poster hanging in my house and it's framed. It was a cool thing to be a part of it. We were thinking "Feed the Machine" was going to be in a Transformers movie. But with that, they wanted all of the bands from one particular label, Warner Bros. when releasing the film. That's how it goes though.
JFH (Wayne): Due to your success, what is the primary driving force of Red? What keeps you guys going?
Randy: I'd say to inspire change. We try to challenge people to get out of their comfort zone, to take notice that they are not perfect. People have done dark things and they're not talking about it. As a band, we've always wanted to be an inspiring example. We want to show people that they can change things; there is a way through the tunnel. They can get out of their situation. They have to use that strength inside of them and do it.
JFH (Wayne): We appreciate you taking your time to conduct this interview with us and look forward to hearing more music from Red!
Randy: Thanks for the interview, and I appreciate you guys' support. If you get a chance to come out to one of our concerts, let us now. Hopefully, we can see you guys at a show. We would love to meet you.
Red's latest album, Of Beauty and Rage is available now wherever music is sold!

TobyMac's Interview with Shannon Bream To Air This Sunday, March 26
Fri, 24 Mar 2023 15:00:00 EST

Sean BE Honors Fans' Stories of Faith with "Count It All Joy"
Fri, 24 Mar 2023 14:50:00 EST

"People Like Us," The New EP From Micah Tyler, Is Out Today
Fri, 24 Mar 2023 14:40:00 EST

We Are Messengers Drops Hard-Hitting Version of "Wholehearted," Featuring KB
Fri, 24 Mar 2023 14:30:00 EST

Elevation Worship Drops New Single Today, "More Than Able"
Fri, 24 Mar 2023 14:20:00 EST

Austin and Lindsey Adamec Release "Sound of the House Vol. 2"
Fri, 24 Mar 2023 14:10:00 EST

Click here All News Headlines
|

RSS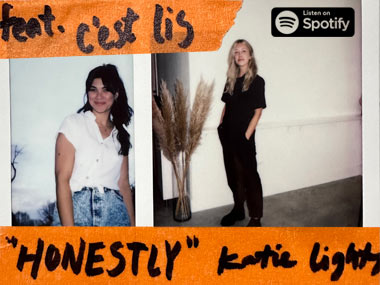 ---
---
---
---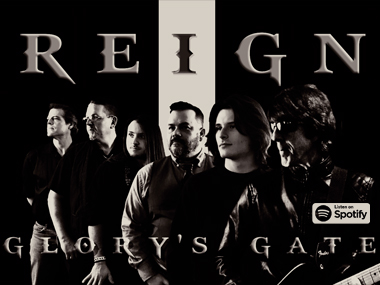 ---
---
---
---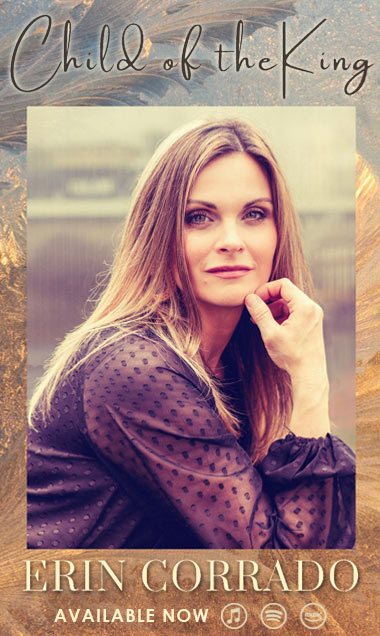 ---