INTEGRITY MUSIC'S 18 DOVE AWARD NOMINATIONS INCLUDE MULTIPLE NODS FOR KARI JOBE, ISRAEL HOUGHTON AND PAUL BALOCHE
Kari Jobe Nominated as New Artist of the Year While Mary Mary Among Artist of the Year Nominees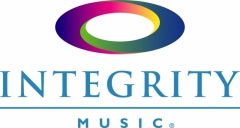 NEWS SOURCE: Spinhouse PR
February 23, 2010
MOBILE, Ala. – February 23, 2010 – When nominations were announced last week for the 41st Annual GMA Dove Awards, Integrity Music's signed and distributed artists and songwriters received an impressive 18 nods.
With one of the most successful CDs by a debut artist in recent years and the top-selling new artist album of 2009, Kari Jobe was nominated as New Artist of the Year. The artist/songwriter/worship leader earned a total of three nominations. Her additional nods were for Spanish Language Album for the Spanish version of her debut record and for Special Event Album of the Year for her participation on the Glory Revealed II: The Word of God In Worship.
"I am so excited to be up for these nominations! It's a dream come true and such an honor. I'm having more fun meeting other artists that I've looked up to over the years and the newer ones who I am running alongside now in ministry and life. It's so fun, and I cannot wait for April 21st and the Dove Awards show," a joyful Jobe responded after not only receiving the three nominations but also participating in the press conference in Nashville to make the Dove Awards announcement. Before the Dove Awards in April, Jobe will be performing on tour with Desperation Band and leading worship at churches across the country.
"Revelation Song," which is featured on Jobe's debut album and was a radio hit for Phillips, Craig & Dean, was nominated for two songwriter awards - Song of the Year and Worship Song of the Year - for Jennie Lee Riddle, a Gateway Create/Integrity Praise Music songwriter
Mary Mary, whose recent album The Sound has won for the sister duo both Stellar Awards and a GRAMMY Award, was honored with their first nomination in the Dove Award's top category – Artist of the Year. The sister duo who records on Columbia Records and is distributed by Integrity Music, is currently featured prominently in the 25th anniversary recording of "We Are the World," the multi-artist Haiti benefit song and video.
Fresh from his GRAMMY Award win last month, Israel Houghton earned four nominations, including three nominations for songs from his GRAMMY Award-winning album The Power of One. "Just Wanna Say" was nominated for Urban Recorded Song of the Year while "Every Prayer" and "The Power of One" share nominations in the Contemporary Gospel Recorded Song of the Year. Houghton received a fourth nomination for Special Event Album for his contributions to CompassionArt: Creating Freedom From Poverty.
Also nominated for the CompassionArt project was Paul Baloche. Baloche earned a second nomination for Worship Song of the Year for "Hosanna."
Hillsong's Brooke Fraser penned a worship song also called "Hosanna," and that modern hymn was nominated for Inspirational Song of the Year from Selah's album You Deliver Me. Hillsong was also recognized with a Dove Award nomination for Long Form Video of the Year for "Faith + Hope + Love."
Integrity's other album nominations include Country music superstar Collin Raye's first solo Dove Award nomination for his TimeLife/Integrity Music CD Never Going Back. Integrity Music Latin's Julissa was nominated in the Spanish Language Album category for Adorandote and in the Children's Music Album category, Shout Praises Kids – Today is the Day was recognized. Finally, Integrity's Choral division earned a nod for Youth/Children's Music of the Year for "Get To The Manager" by Jeff Sandstrom.
(For the second year in a row, fans will be able to cast their votes online for Artist of the Year and New Artist of the Year. Fans can vote for Jobe as New Artist and Mary Mary for Artist starting the first week of March at www.gmclife.com.)
The GMA Dove Awards is Christian/Gospel music's biggest night of the year, where top artists from every style of gospel music come together for a night of music and celebration as the GMA bestows the industry's highest honor -- the Dove Award. The 41st Annual Dove Awards will be held on Wednesday, April 21, 2010 at Nashville's famed Grand Ole Opry House and televised nationwide on gmc (http://www.gmclife.com), Sunday, April 25, 2010 from 8 p.m. - 10 p.m. EST. gmc is the fastest-growing network in television and can be seen in 46 million homes on various cable systems around the country, on DIRECTV on channel 338 and on Verizon FiOS on channel 224.
# # #


[2019]
Jan. | Feb. | March | April | May | June | July | Aug. | Sept. | Oct. | Nov. | Dec.
[2018]
Jan. | Feb. | March | April | May | June | July | Aug. | Sept. | Oct. | Nov. | Dec.
[2001 - 2017]
Visit our complete MUSIC NEWS ARCHIVE