SILENT PLANET
PREMIERE "NATIVE BLOOD" VIDEO WITH REVOLVER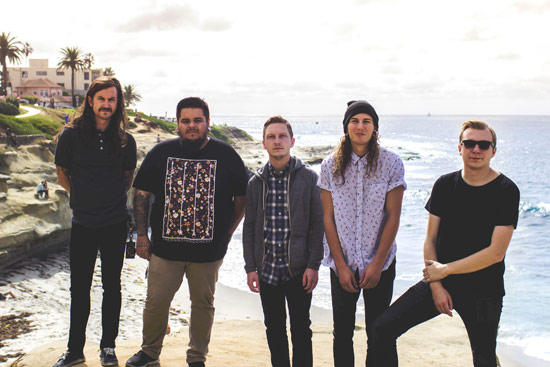 NEWS SOURCE: Jerry Graham Publicity
October 23, 2014
Revolver has premiered a new video this morning from Los Angeles based Silent Planet. The song "Native Blood" is from their forthcoming full-length, The Night God Slept to be released via Solid State Records (Fit For A King, Demon Hunter) on November 10th.
On The Night God Slept (as on the band's previously released Lastsleep (1944-1946) EP) the main lyrical thrust is songs through the eyes of women protagonists throughout history. "Native Blood" follows this theme as vocalist Garrett Russell says "the song deals with America's expansionist persecution of Native American people. This is all told through the lens of a young girl who watches her peoples' way of life be taken from them in the name of 'God.'"
Filmed entirely on the Native preserve of Cuyamaca Racho State Park in San Diego, images of displaced people are displayed on the trees and leaves, where their memory will forever grow.
While known for their aggressive and energetic sound (which HM Magazine called "a perfection of the metalcore genre") Silent Planet is becoming equally known for their fresh songwriting perspective. Russell (a self-professed 'history nerd' who holds a Master's Degree in clinical psychology) incorporates a lot of historical and literary references into his lyrics. This extends to even going as far as to add footnotes and references to sources in the forthcoming album booklet.
In the past few years the band has completed several national tours alongside such notables as Sleeping Giant, Impending Doom, Fit For A King, Gideon and Phinehas. Silent Planet will embark on an album release tour in support of the new album. Confirmed dates appear below.
More info: https://www.facebook.com/silentplanetmusic
SILENT PLANET TOUR DATES

11/3 Mesa, AZ @ The Nile Theater
11/5 Amarillo, TX @ Wreck Room
11/6 Oklahoma City, OK @ The Conservatory
11/7 Springfield, MO @ Outland Ballroom
11/8 Barrington, IL (Chicago) @ Penny Road Pub
11/9 Indianapolis, IN @ The Hoosier Dome
11/10 Detroit, MI @ Higher Ground (at Hatchy's)
11/11 Buffalo, NY @ Broadway Joe's
11/12 Long Island, NY @ Vibe Lounge
11/13 Washington DC @ The Electric Maid
11/15 Columbus, OH @ Double Happiness
11/17 Nashville, TN @ Rocketown
11/18 Marietta GA @ Swayze's
11/19 Jacksonville, FL @ Murray Hill Theater
11/20 Odessa, FL @ The Goat House
11/21 Pensacola, FL @ Handlebar
11/22 Houma, LA (New Orleans) @ Spanky's Music Hall
11/24 Houston, TX @ Harrisburg Studios
11/25 Austin, TX @ Dirty Dog Bar
11/26 Dallas, TX @ Curtain Club
11/28 Albuquerque, NM @ Gasworks
11/29 Santa Ana, CA @ Malones
11/30 San Diego, CA @ Woddy's
- ### -
For more info on Silent Planet visit the JFH Artists Database.