We're in a musical era where the independent musician has a much easier time getting known. One such example is a band called A Rotterdam November. The Boise, Idaho, rock band released their self-titled debut in 2008, and fans have still stuck with them, waiting for a new release. What got these fans hooked is the sounds of A Rotterdam November, an album chock full of rock ballads and edgy, yet radio friendly, power pop.
The thing about A Rotterdam November and their debut is that it's more enjoyable than anything else. Granted, they're a talented bunch, but thus far, it seems as though their music leans more toward accessibility and pop friendliness than authentic quality, bearing a sound like any number of radio pop punk bands. The first actual song, "City Without A Heart," seems slightly similar to the way Hillsong United opens most of their albums, yet with a little more rock flair. The rock keeps up into "Fight," reminding one of the band Eye Alaska, utilizing a pop rock-flavored hook that is legitimately addicting. They do a decent job with other upbeat songs, like "Crippling Machine" (which uses a disco beat in the chorus with high pitched guitars on top) and "Breaking For You" (incorporating some piano to give somewhat of a Something Corporate feel to the song). A Rotterdam November also seem to be no strangers to the pop ballad, such as "Trainwreck" and the acoustic-driven "Unraveling of a Tragedy," the latter of which is a call to God for redemption and features a string section to add to the melancholy feel of the song.
The guitar work seems to be the best thing about A Rotterdam November's album. It's really what drives most of the songs, and at times the high notes dominating over the chorus (a la Nifty Tom Fifty) do a great job keeping the listener interested in the song. Another interesting thing with A Rotterdam November is that there seems to be a theme throughout the lyrics; a theme of war (fitting, as Rotterdam is actually a town in the Netherlands that was bombed and annihilated during World War II, later being labeled the "city without a heart"). It's first apparent in some of the titles ("Blitzkrieg," "Fight," "Casualties," etc.), then found within the lyrics of the songs. "Crippling Machine," a song that uses a strange effect on the vocals in the verses, says "These fields are haunted by eight thousand men who died, to stop this holy war." The second verse of "1914" starts with "Hold on, stop and pray that there's no movement inside the trench," later mentioning being "caught in the crossfire of Europe's war." But while there's the war theme going on, they don't leave faith out of the picture. "1914" goes on to say "'Cause we weren't meant to inflict such wounds, it doesn't matter who you are or what you have to prove, strike me and people will strike back in light of me, Jesus has died for that," perhaps casting a bad shadow on the idea of going to war.
To sum it all up, the music you get on A Rotterdam November is almost like a rock-infused combination of Hillsong and the Goo Goo Dolls, with the vocals being a mix of Falling Up's Jessy Ribordy, Shawn McDonald and Patrick Stump of Fall Out Boy. You may think it's a strange mixture (I would agree with you), but to my ears it doesn't sound too far off. If that sounds like your kind of thing, then this would certainly be worth your time. All in all, it's fairly good, and I do anticipate their latest album, Love Is..., being substantially better. But as for now, we have an alright debut from these guys to go on.
- Review date: 7/18/10, written by
Scott Fryberger
of Jesusfreakhideout.com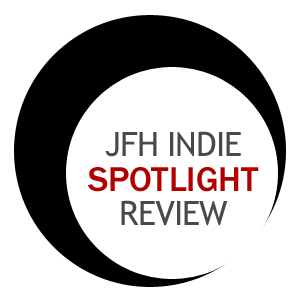 Record Label:
None

Album length:
11 tracks

Street Date:
January 9, 2008

Buy It:
Amazon.com
Blitzkrieg (0:43)
City Without A Heart (2:31)
Fight (3:19)
Trainwreck (4:25)
Crippling Machine (3:19)
Casualties (4:17)
Breaking For You (2:44)
1914 (4:08)
Unraveling Of A Tragedy (3:13)
Prelude To The End (0:32)
Enough(The End) (2:53)