"
And we know that all things work together for good to them that love God, to them who are called according to His purpose
."
We've all experienced times of darkness and pain in our lives, even after coming to knokw Jesus as our Savior. Though it's not God's ideal for us, it's something that our earthly bodies still struggle with; thankfully, amazingly, God still brings beauty and redemption out of it. Texan singer/songwriter Jordan Whitmore can personally attest to this, as she so often does with the songs that she writes. In a time heartache, Whitmore was exposed to Sandra McCracken's Psalms album. Feeling inspired by what McCracken herself went through and overcame, Whitmore penned her songs of lament and praise and put them together on her debut album, under the moniker EUFAULA, Between the Hills.
The album begins in a rather victorious manner with a triumphant, All Sons & Daughters-esque song called "I Shall Not Be Shaken." "For God alone my soul waits, in Him comes salvation, He alone is my rock, I shall not be shaken;" they're simple lyrics from the outside, but in light of what drove the writing of the song, they carry an immense weight. It's not easy to claim victory when you're down. A slight Celtic flavor stands out in "Praise the Name of the Lord," the chorus of which is possibly inspired by Psalm 148. The Psalms definitely inspired "You Keep My Life," however, as some of the lyrics are taken directly from Psalm 121, which praises the Lord for being an ever-present help when we need it. "Who Is Great" is a tender worship song, with a little touch of country ballad - and maybe a hint of bluegrass - as Whitmore sings "In the day of trouble, I seek the Lord, in the night my hand stretches out, I long for Your comfort, hear my cry, as I come with all of my doubts...when my heart is heavy, You are mighty, on this I will meditate, who is great like our God?" Easing right into "My Mountain," the theme of God as the rescuer and deliverer carries on, but also displays a refreshing humility. This particular song doesn't seem to really stick out from the bunch, as I almost don't remember it exists by the time it comes around, but truthfully, I find the song enjoyable in and of itself.
"I Am Loved" quickly picks up steam again, with a mid-tempo acoustic pop song that takes the "corporate worship" sound (Kim-Walker Smith, Darlene Zschech) and infuses the 90s sound of someone like a tamer Alanis Morisette. It almost even reminds me of former Word Records artist Paige. "Faithful To Me" continues on in this sound, but drops the tempo and the pop and goes straight for a radio ballad sound that champions God's faithfulness. "Christ My Strength" follows, and is one of the album's slowest offerings yet. Featuring little more than a quiet guitar and string section, it feeds perfectly into "There Is A Day," which adds some piano, drums, and organ to fill out the song. The song drips with joyfulness and hope, knowing that Christ will keep His promise and return to us: "There is a day coming when we will weep no more, all of our pain and sadness turn to joy, Christ will return to us, our hearts will rejoice in Him, no one can take our joy away, so we hold on to hope, we know that there is a day." Closing the album is a piano ballad called "Beautiful Exchange;" it's not the Hillsong Worship song of the same name, but it does carry similar themes. God trading His life for ours, His blessing for our cursing, His joy for our sorrow...it's an endless list, and it truly is a beautiful exchange and a wonderful way to close the album.
Saying that the market is oversaturated with generic worship albums has become a bit of a tired cliche, but it's still true, and likely becoming more true week-by-week. Thankfully, artists like EUFAULA are still creating wonderful art while seeking to praise the King of Kings. Between the Hills is a terrific album with gorgeous melodies and arrangements, and music that is both well-written and easily accessible; it should easily appeal to anyone with an ear for lovely music and anyone who just wants some new worship songs in their repertoire. You can download "Beautiful Exchange" here for free, but you honestly probably won't regret picking up the whole album.
- Review date: 3/27/18, written by
Scott Fryberger
of Jesusfreakhideout.com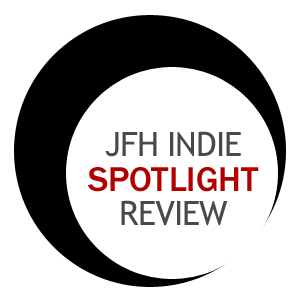 Record Label:
None

Album length:
10 tracks: 43 minutes, 4 seconds

Street Date:
February 2, 2018

Buy It:
iTunes

Buy It:
AmazonMP3

Buy It:
Official Website
I Shall Not Be Shaken (3:53)
Praise the Name of the Lord (4:39)
You Keep My Life (4:05)
Who Is Great (4:28)
My Mountain (4:06)
I Am Loved (4:28)
Faithful to Me (4:35)
Christ My Strength (3:38)
There Is A Day (4:58)
Beautiful Exchange (4:14)