Earlier this year saw the release of Part 1 of Ian Yates' 6th studio album, Between the Joy and the Sorrow. The first half of this project was mellow in its music and conflicted in its lyrics, questioning the genuineness of faith among modern Christians while seeking a path back to true devotion. Part 2, then, still struggles with some doubts but ultimately turns a corner into renewal. This second batch of nine tracks also comes with more pep in its step, reflecting a growth of the fire in Yates' heart.
The first four tracks continue the struggle from Part 1 by asking more questions. Two of the track titles are questions themselves ("What Does It Mean to Follow Jesus?" and "Did I Hear Your Voice, Lord?"). These are shorter, acoustic tracks that allow the questions room to take center stage and make the listener think. The title track is the rockiest one of the set so far between the two album parts, and finds Yates expressing the tension of trying to determine which way is the right way in this muddled world. "Wolves" moves at a slower pace and feels more like a slog, but its message of not trusting in "wolves in sheep's clothing" resonates well for our time.
The rest of the album moves fully into the "return" aspect of the journey this project is taking. "Home" kicks this off with a floor-stomping tune that finds Yates relating to the prodigal son, though it ends on a cliffhanger that catches the listener off guard and twists the focus slightly. "Never Alone" slows down slightly with more assurance in God's faithfulness (a theme explored in Part 1). "Shadow" picks things back up musically and expresses the desire to rest in the comfort and protection God's shadow. "If I'm Honest" is perhaps the album highlight (if not the highlight of either part). It expresses Yates' feelings in such an honest and transparent way that if the listener feels even remotely similar, it will deliver a great comfort. The project comes to a close with "My Devotion" and a full expression of faith. It's a fitting end to a journey begun in doubt.
On one hand, it makes sense to split a project of 18 total songs into two smaller records, but on the other, it makes it harder to mentally connect the dots between the two (even after listening to them back-to-back). There are certainly themes and even signs of growth, but both albums feel like they could stand on their own without the other. Comparing them, Part 2 is certainly stronger with a greater variety in the music and more consistent hopefulness in the lyrics. Yates has certainly been on a journey Between the Joy and the Sorrow, and sharing his experiences can help others along who also find themselves in that tense spot.
- Review date: 10/30/22, written by
John Underdown
of Jesusfreakhideout.com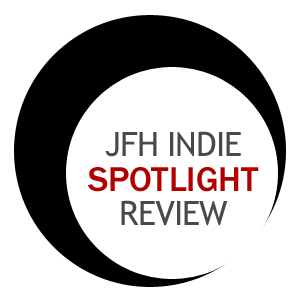 Record Label:
7 Core Music

Album length:
9 tracks: 32 minutes

Street Date:
September 30, 2022

Buy It:
iTunes

Buy It:
AmazonMP3
What Does It Mean To Follow Jesus? (2:11)
Between the Joy and the Sorrow (3:22)
Wolves (5:20)
Did I Hear Your Voice Lord? (1:00)
Home (3:11)
Never Alone (4:13)
Shadow (3:26)
If I'm Honest (4:03)
My Devotion (5:38)