Alabama's own
The Prism Sound
is a rock band born out of a church worship band songwriting session. After releasing their debut during the onset of the pandemic and dealing with both a stagnant music scene and some self-described "poor leadership," the next step in their journey began to come to life. On the other side of it all comes their sophomore release,
Cause For Panic
, an album which demonstrates their resolve and the hope of Christ to get us through adversity.
If the term "worship band" makes you wary of giving this a listen, it's a bit understandable. However, a corporate worship album this is not. If anything, it's closer to something you would have gotten from mid-00s Credential Recordings or Tooth & Nail, with an alternative / pop rock sound that is actually quite enjoyable. The driving rhythm of "Don't Forget What It's Like" and Run Kid Run-esque sounds of "Babe!" are loads of fun, and as the album moves away from the pop punk style of the beginning tracks and sort of drifts between alternative and pop rock as it progresses, you may notice that the vocals begin to sound more at home, and that the instrumentation is really solid the whole way. The noodling in "Skinny Jeans" is particularly worthy of a mention, and the instrumental "Satellite Clearing" is really pleasant while showcasing the band's terrific musicianship and ability to keep the listener's interest without having to go crazy with guitar and drum solos. I also think their sequencing is on point, especially with the final three tracks, as they flow together seamlessly. It's really clear that there was a lot of thought and effort put into the making of this album.
Digging into the lyrics, Cause For Panic does a fine job of reconciling the band members' anger and frustration toward certain behaviors found in the church with the grace and peace of Christ. They certainly point the finger at themselves in the process, and are careful to provide as many answers as they do problems, which is a refreshing change of pace. "Stay Convinced" urges the listener to spend more time loving people than trying to define every aspect of love ("Can we be less concerned with the look and feel of love / and give more away to the soul in front of us? / If I am being honest, who am I to judge? / I have open hidden flaws I dare not discuss"), while "Skinny Jeans" tackles the pointlessness of theatrics in church services, when God just wants us ("Warm candle glow, altars, pulpits / stained glass windows, You see straight through it / warehouse locales, flavor options / more on morale, self-help doctrine … I've felt You close in cathedral lofts / I've seen You move in local coffee shops / it goes to show You've never stopped / letting us know there is a God"). But ultimately, the love of God is the more persistent theme, with tracks like "Long Awaiting" and "Heaven's Garment" respectively focusing on the second coming of Christ and His healing power. The latter is filled with desperation as the chorus sings, "If I could just in a moment reach out for heaven's Garment / I could be in an instant healed of my diseases / just for a moment reach out for heaven's Garment / I can be in an instant healed of all that's broken in me."
All in all, Cause For Panic is a strong album that shows multiple sides to the band, both lyrically and musically. I did find myself struggling a little with some of the musical choices; I really wanted to hear more pop punk as the album went on, but I also think that the vocals are far better suited for their much more prevalent pop rock sound. However, this minor predicament aside, The Prism Sound has proven to be a band worth keeping an eye on, and one whose music I may have to spend more time with in the near future.
- Review date: 6/15/22, written by
Scott Fryberger
of Jesusfreakhideout.com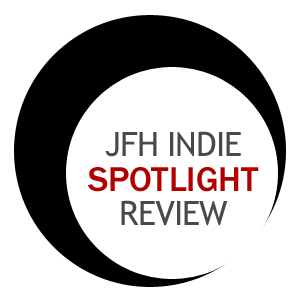 Record Label:
None

Album length:
13 tracks: 51 minutes

Street Date:
May 16, 2022

Buy It:
Apple Music

Buy It:
AmazonMP3
Stay Convinced (3:35)
Don't Forget What It's Like (3:28)
Origins (3:20)
Babe! (3:03)
Weather Balloons (3:12)
Isolation (3:27)
Long Awaiting (3:42)
Abe (3:53)
Heaven's Garment (5:35)
Skinny Jeans (3:35)
Satellite Clearing (5:34)
Local Ain't Local (5:01)
Watch Towers (4:15)