Being a singer-songwriter in Christian music feels quite natural. It's the art of turning prayers into songs, tying scripture to music, etc. Some do it very well while others stumble and fall into heretical pits or liturgical gallows. Popular artists and bands find a sound and stick with it, making little adjustments here and there as time goes on. New artists try delivering something fresh, and if it strikes a chord with people, it's a win. On the contrary, if it fails, the artist takes a big loss and is more than likely never to be heard from again. It sounds so dismal, but it's the truth. London based indie artist
Lucy Grimble
is bringing something fresh with a pinch of vintage in her latest live album,
Created to Worship: Live From London
, and it is quite a win.
Some major highlights of the album are songs like "Overcomer," "Lord of My Life," and "Undivided." They have a bit of theatrical flair without becoming exaggerated or forced. Furthermore, to know that the onstage band consisted of 14 people makes complete sense as there is so much cohesive instrumental activity. It's absolutely impressive.
Songs like "Atmosphere" and "Heartbeats" have an upbeat sound with a bit of 80's pop that nearly channels the brightness of Phil Collins or Gloria Estefan. While they are not tracks that leave a lasting impression, they are quite enjoyable to hear and don't feel like simple filler material. "Time for Revelation" is without a doubt the crowning jewel of the album as it features incredible organic ambient instrumentation and smooth background vocals. The track feels like a selah in the middle of the album asking the Lord to give revelation and peace to His people.
A common thread through the songs is the honesty and altruistic lyrics; they are sincere without becoming overly deep or ambiguous. While, occasionally, it is nice to interpretively breakdown what a writer is trying to say through song, it's not always necessary when describing the love of God and how He has transformed our lives. Grimble writes from the heart and it is very obvious.
Let's be clear, at the end of a live recording, it can leave listeners with that feeling of, "Meh. I guess you just had to be there to really get it." That's one of the major drawbacks and deterrents of live albums. Amazingly, the recording quality of Created to Worship is quite high. Rather than a live album, it feels like a classic analog recording, similar to a Jamie Cullum setup. The only true setback to the album are the lengthy tracks, with 80% lasting over 5 minutes each. Thankfully, each song has excellent musical depth.
Overall, Lucy Grimble's latest offering is a strong effort for the singer-songwriter. While the style and sound may not be what most expect from modern worship music, that's actually what sets Grimble's album apart from others. Her sound carries the elements of a 90's coffeehouse artists with a dash of theatrics. I'm hoping, in Lucy Grimble's case, this album resonates with listeners and we'll hear from her again soon.
- Review date: 4/6/18, written by
Ryan Barbee
of Jesusfreakhideout.com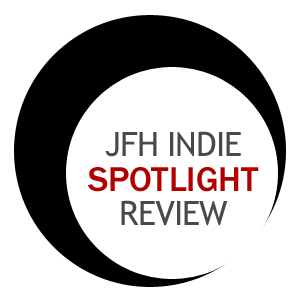 Record Label:
None

Album length:
10 tracks: 57 minutes, 57 seconds

Street Date:
April 18, 2017

Buy It:
iTunes

Buy It:
AmazonMP3
Atmospheres (Live) (4:35)
Overcomer (Live) (5:48)
Created to Worship (Live) (6:03)
Heaven (Live) (6:33)
Lord of My Life (Live) (7:00)
Time for Revelation (Live) (6:03)
Just Like You (Live) (6:38)
Fragile Frame (Live) (4:15)
Heartbeats (Live) (5:13)
Undivided (Live) (5:49)