Back in 2009, Shirock debuted with their full-length, Everything Burns. This past February, the band repackaged those original twelve tracks with eight newbies, a fresh coat of paint for the cover art, and a deluxe edition subtitle. Without hearing a single note, the band brings a myriad of intrigue along with them. First off, the album itself is being released under the band's own label, The Movement Group, operated alongside the band's manager. If crafting melodies and managing a label wasn't enough, the band also founded a non-profit organization aimed at helping young people "live for things that matter." (see everythingburns.org). Just for kicks, they also started their own clothing line, Irock Clothing. Thankfully, this five-piece has managed its time sufficiently enough to create one remarkable album.
It is truly a rarity to find an album that consistently delivers from song to song without becoming redundant. Shirock, however, has compiled a full set of energetic, diverse, and moving tracks. When it comes to variety, they do have a slight advantage over the everyday rock outfit: having both a male and female singer alternate lead and backing vocals. While the vocalists are the stars of the album, the musicians behind them execute their duties with near perfection. You won't find any mind-blowing guitar riffs or unbelievable drumming anywhere, but the mood of each song is captured accurately.
The first single, "New Solution," is a prime example of the band's brilliance. A song about the desire for change, it makes for a wonderful introduction to those new to the band. The chorus emerges with a soaring high note; "How long will I run, Until the morning comes, I'll hold on for a new solution, I'll hold on for a revolution." This theme of discontentment continues over to the second track, "Time Goes By," this time encouraging others to reach out to God for help. Shirock clearly has strong messages to convey to their audience. In reference to "Still Young," Chuck Shirock says, "[it's] a song about trying to find hope when all we felt was doubt and uncertainty. It's about feeling overwhelmed by the pressures of big ideas and passing time, but realizing that as long as we are alive there is still a chance to make a difference."
The female vocalist, Pap Shirock, takes the lead vocals in "I'll Take Rain" and "Silver." Both are love songs that stir the emotions, ranging from euphoric to heartbreaking. It's a shame we don't have more songs fronted by Pap. That is by no means a complaint about Chuck's performance, but a praise for the quality of the two female-led tracks. A talented pianist as well, her talent shines throughout the entirety of the album. Pap would undoubtedly do just fine as a solo act, which makes one appreciate Shirock that much more.
Part of the Shirock's appeal to young adults is their transparency, such as in "Drag You Down," "You broke another night, If God would hear me cry, If God could see, These drugs they just won't quit, And I'm tired of trying, I'm tired of this, I'm tired of this." Rather beautifully, this kind of brutal introspection is never left without reassurance of hope and prevailing love. Before the title track is a spoken word prologue that spells out the band's central message: "You're not defined by what you take from this world…Because the fact is you won't take anything with you. You're defined by what you leave behind, by what you give to this world, by how you impact other people…. People they last forever. Everything else just burns." This profound, Biblical truth has found little acceptance in today's society, where material possessions determine a person's worth. The album closes with the softest tune found on the disc, the reflective, "I Have Been Redeemed."
The deluxe edition comes with eight bonus tracks. In actuality, only three of the eight offerings are completely new, the rest being remixes, acoustic, or "Single" versions of previous releases. The dance remixes are fun, but lack the impact of the originals. The acoustic rendition of "Man Inside" is effective, but again, does not succeed on the same level as the original. The three new songs are decent inclusions, and make the extra couple dollars towards the purchase worthwhile.
Everything Burns is not only a good first album, it is a magnificent record all-around. If they can continue to produce at this level, expect to hear Shirock's name come up again and again for years to come.
- Review date: 3/2/11, written by
Jerold Wallace
of Jesusfreakhideout.com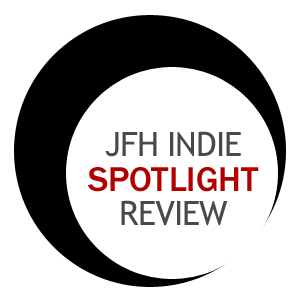 Record Label:
The Movement Group

Album length:
20 tracks: 80 minutes, 40 seconds

Street Date:
February 22, 2011

Buy It:
iTunes

Buy It:
AmazonMP3
New Solution (3:43)
Time Goes By (4:48)
Still Young (3:53)
I'll Take Rain (3:05)
Say It Out (4:10)
Drag You Down (4:01)
Man Inside (3:53)
Calm Inside the Storm (3:59)
Silver (3:40)
Everything Burns Intro (1:55)
Everything Burns (6:08)
I Have Been Redeemed (Reprise) (5:18)
To Those Who See (4:20)
You Keep Me Singing (3:51)
No Regrets (3:59)
Man Inside (Acoustic) (4:01)
New Solution (Single Version) (3:31)
Time Goes By (Single Version) (3:29)
Still Young (Kcorihs Dance Remix) (4:32)
New Solution (Kcorihs Dance Remix) (4:24)