After the break up of The O.C. Supertones, Matt "Mojo" Morginsky took a little time off (but not much), and then came back with a solo project, Mojo & the Info. Doctorate In Cold Rockin' It was basically the Supertones ska sound, just without the horns. It created anticipation for more to come from Mojo, yet we had no idea if it would be a one-time thing or not. In April, Mojo teamed up with an independent ska band called October Light, and created a joint project, Everything Will Be Made Right, under the name Mojo & October Light.
The combining of Mojo with October Light actually is not too surprising. From what I had previously heard of October Light, they sounded a lot like The Supertones. And I mean a lot. They had a song called "Hands High" that was part of a free compilation called Another Way To Fight, Vol. 2, and everything about it screamed "Supertones," including the vocals' sound and delivery. So needless to say, Mojo's presence compliments the music pretty well (and, honestly, he improves it). The music created by October Light on this album would have been pretty good had Mojo not been a part of it, but the two working together makes it all better, not to mention the fact that October Light will most likely gain some new fans that loved The Supertones but never heard of October Light. A great move for both sides of this project.
In addition, the two seem to work really well together. It's almost like a natural mix with some definite chemistry being there. However, it's not all good. There are a few problems along the way, though nothing seriously wrong. "Get Alive" could be described as some later Supertones material, like something from Hi Fi Revival or Revenge of the O.C. Supertones, but it may be a little too slow to be a good start to the album. "Doc of Cold Rock" feels a bit weak, mostly due to the chorus, but it's a good song that, thankfully, showcases some of Mojo's signature convicting lyrics, like "Fighting moral battles but we can't defend the Bible, launch a bigger sign but forgot to bring the Gospel, is the church's job to stop homosexuals? No, it's to bring good news to dead souls." Through all The Supertones' songs up until now, that man knows how to call out the fakeness that snakes its way into the Church. What follows is a classic ska song called "Space of Love and Grace," reminding me of older Supertones jams, even having an old-school ska-style organ section near the end.
Of the ten songs on Everything Will Be Made Right, there were four that really stood out to as the cream of the crop. All the others are still pretty good, but these four would be the ones I would recommend to curious listeners. One of them is called "Break My Pride," a fast-paced and energetic ska gem with a gorgeous horn section. The title track is also a highlight of the album. Admittedly, it does suffer a little in the way the band transitions from chorus to verse, but it has a great message, an appropriate use of piano in the chorus, and its anthemic nature adds to the hopeful message. As for the other two highlights, their addition may actually take away from the album more than anything. Now, they're good songs, but they were actually just plucked from Mojo's last album, Doctorate In Cold Rockin' It. The songs are "Wreckin' Ball Sound" and "My Greatest Sin." The latter of the two is my personal favorite song from Doctorate..., so they are definitely enjoyable to listen to in the midst of the rest of the songs here. But fans of Mojo that have been following his work will probably have already paid for these songs, not to mention the fact that Everything Will Be Made Right is a Mojo & October Light album, not a Mojo & the Info album. Despite how good the songs are, they don't belong on this album.
The very last song, "What If It's True?" threw me through a bit of a loop. It's a slightly upbeat yet somewhat somber acoustic song where Mojo recounts conversations he's had about the existence of God, those conversations seeming to come mostly from agnostics (those who believe that there may be a God, but there's no way to know). It's nothing like the rest of the Mojo & October Light songs, and it ends with the guitar strumming and a small child saying the Lord's Prayer and being adorable. It's a little odd, but cute nonetheless. This and the song before it (the title track) show hope for the world and hope that one day God will make things right. I debated in my head whether "What If It's True?" was the best ending, or if "Everything Will Be Made Right" would've been a better closer, and I couldn't come to a conclusion. But regardless, the album ends on a pretty good note.
Mojo is an amazing lyricist, and anytime he offers his words and voice, you can bet that it's going to be a good thing. October Light turns out to be a decent band, but if they went ahead with this album without Mojo, it wouldn't have been as good. It would still be worth listening to, but it would feel like it was missing something. I would like to hear more from October Light now that they have a bigger spotlight on them; maybe even more Mojo & October Light music. I'd also love to hear Mojo doing guest vocals for other bands too, or even making another Mojo & the Info album. Any of those scenarios would be good. Maybe we'll get another pleasant surprise like this in the near future.
- Review date: 7/4/10, written by
Scott Fryberger
of Jesusfreakhideout.com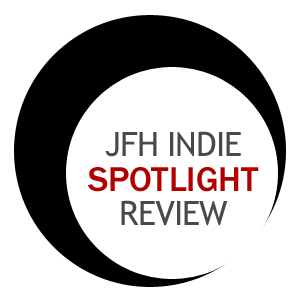 Record Label:
None

Album length:
10 tracks: 32 minutes, 14 seconds

Street Date:
April 30, 2010

Buy It:
Amazon.com
Get Alive (3:13)
My Dark Company (2:38)
Wreckin' Ball Sound (2:24)
Doc of Cold Rock (3:12)
Space of Love and Grace (3:06)
Break My Pride (3:09)
Chemical Reaction (2:50)
My Greatest Sin (3:00)
Everything Will Be Made Right (4:09)
What If Its True? (4:33)