After Indie Vision Music came out of retirement, the focus of the platform changed quite a bit. Though they still offer reviews and music news, they've gone back to their roots as an independent record label. Having signed some great up-and-comers like At the Wayside and Mainframe - as well as having a history of releasing enormous samplers - IVM teamed up with their signees and some friends to produce the aptly-titled
Family & Friends Sampler, Vol. 1
.
The Indie Vision Music bands make up about a quarter of the tracklist, and they also account for some of the best tracks on the sampler. At the Wayside is responsible for perhaps my favorite IVM release of all time, 2017's The Breakdown and the Fall. "How We Live" is a terrific addition to the list, as is Light the Way's newest single, "Snapping Necks & Cashing Checks," and the hardcore sound of recent signee Fire the Sun. Their song, "The Volume of Silence," comes from a relatively older album, An Evolution in the Creation of a New Self-Being, but it sounds great and rather promising considering the band is poised for new music this year. I've also been really into Mainframe's Children 18:3/Social Distortion sound, and am personally looking forward to their upcoming EP.
Though IVM supplies some greatness from their own label, the obvious big draw for the target audience comes in the form of new music from Craig's Brother and Dogwood - well...kind of. What I mean is that the song by Dogwood is only kind of by Dogwood, in that it's actually a new band with former members of the band. Saint Didacus, fronted by the iconic Dogwood vocals of Josh Kemble, is a new band that definitely fits in the vein of the band members' former, well-loved band. "Titles" is a fast and furious track that should garner a lot of attention for this new act. Once they finally get some presence on the web, I imagine a good-sized following is sure to come. Craig's Brother's new track, "Meilynn's Song," is everything you might remember about the former Tooth & Nail pop punk band. They, too, will be releasing a new album this year with what I believe is their original line-up. "Meilynn's Song" speaks to what is sure to be a solid addition to their discography.
The rest of the tracklist is made up of independent acts that you may or may not have heard of. Thankfully, IVM's Brandon Jones has a good ear for rock music and a string of connections. Some of the songs don't particularly stand out, such as those by Pleading Guilty, I Still Dream, and Eaves, and the song by hardcore band TAKE is a rather mediocre, uninteresting track. But we do get some killer songs to make up for it. I enjoyed "Traffic" by Delta Fleet and "Stretch Armstrong" by Young Poet, and "I'll Be There" by Blank Pages reminds me of the All-American Rejects self-titled album. One of my favorite tracks is from a band called American Arson. "Revival In My Lungs" is a fast-paced, intense rock song with heavy drums, lightning-fast guitar riffs, and gravelly vocals that sound great whether the vocalist is singing or screaming. This is a band to keep your eye on.
When all is said and done, the first IVM Family & Friends Sampler is probably the best compilation album that the label has ever released. Though a few of the songs are skippable, there's a much higher concentration of strong tracks when compared to some of the larger samplers in the past. You can get this at IVM's Bandcamp for just a couple bucks, and the digital version comes with four bonus tracks. If you're looking for some great new music, picking this up is a no-brainer. I, for one, can't wait for what IVM has coming up this year, including the second volume, which is already in the works!
- Review date: 2/3/18, written by
Scott Fryberger
of Jesusfreakhideout.com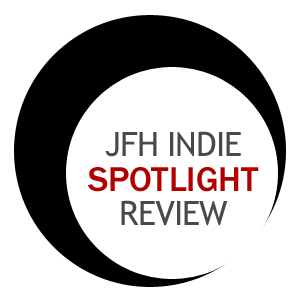 Record Label:
Indie Vision Music

Album length:
24 tracks: 91 minutes, 50 seconds

Street Date:
December 25, 2017

Buy It:
Bandcamp
Meilynn's Song - Craig's Brother (4:22)
Snapping Necks & Cashing Checks - Light the Way (3:38)
Titles (demo) - Dogwood (4:24)
The Volume of Silence - Fire the Sun (2:58)
Swing Set Summer - Must Build Jacuzzi (3:56)
Traffic - Delta Fleet (4:08)
Stretch Armstrong (feat. Brendan Frey) - Young Poet (3:21)
Undivided Devotion - Mainframe (3:31)
How We Live - At the Wayside (3:27)
Revival In My Lungs - American Arson (3:45)
I'll Be There - Blank Pages (3:19)
Eye2Eye - Pleading Guilty (2:29)
My Storm - Mainsail (4:27)
Warning Sign - Voyagers (5:42)
Change My Life - 2Minute Minor (1:56)
More To Live For - TAKE (4:26)
One Day - Longing To Be Found (4:39)
Eternia - I Still Dream (3:32)
Whispers - Eaves (5:47)
Devoid - Hostile Array (3:26)
BONUS: Everything That Makes You Wonder - Shake It Up (2:24)
BONUS: The Hardest Part of Letting Go - Available at the Counter (3:43)
BONUS: Sailor's Creek - Calling Down Fire (3:22)
BONUS: Encounter the Glorious - Evergreen (5:08)