The Arcadian Wild proclaim themselves to be "at the intersection of genre," considering bluegrass, folk, classical, pop, blues, and perhaps a few other styles that combine to form progressive bluegrass, which may fly under the radar of many, but has gained some notoriety by artists such as Nickel Creek and The Punch Brothers. Their second full-length album, Finch in The Pantry showcases those sensibilities brilliantly, in a cohesive collection of songs that dance around that intersection.
Even if unfamiliar with the Arcadian Wild or progressive bluegrass, the listener will find some long-lost familiarity in the themes and melodies, which allows one to settle in and experience the freshness and depth that they bring with these tunes. The upbeat "Hey, Runner!" sets the stage using all four instruments (mandolin, guitar, fiddle, stand-up bass) in counterpoint that merges into one sound and then back again. Without question, this is a toe-tapper that recounts an interaction between a less-than-humble musician and his/her festival runner.
Founders Lincoln Mick and Isaac Horn alternate taking the lead on the album along with a few full instrumentals. Highlights include the haunting "Silence, a Stranger," a soaring song that contemplates the loss of solitude amidst the busyness of life ("Quiet come another time. Isn't on my side. I need to look alive.") and the hopeful "The Graduate" that celebrates the concept of community ("We share a heart of gold. We are a body of broken bones. When were we ever alone? Together, we'll make our way home."). "The Food Truck Blues" adds a humorous change of pace with a more traditional bluegrass recounting of Lincoln's experience serving burgers with the hope that the band would soon "blow up online."
Lyrically, much of Finch in The Pantry is introspective, humbly reflecting real human struggles with subtle but clear undercurrents of faith with nods to prayer/meditation and the Church, along with a brutally honest reaction to the apostle Paul's call in Ephesians to "Awake O Sleeper" in the song of the same name.
The Arcadian Wild has kept busy since the release of this album, with the subsequent release of numerous covers and original singles, along with 2021's amazing Principium EP. This fall has seen a torrid touring schedule including a slot on Andrew Peterson's Behold the Lamb of God tour, and the band has hopes to hit the studio again soon.
Overall, Finch in The Pantry is a wonderful effort that should win over the ears and hearts of not only the few progressive bluegrass faithful, but also anyone willing to step out and take in the consummate poetry, composition, and musicianship of this album.
- Review date: 1/8/22, written by Tom Sehman for Jesusfreakhideout.com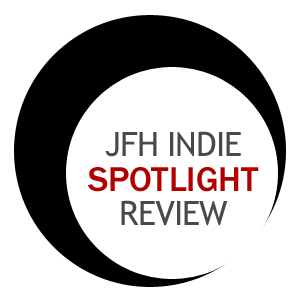 Record Label:
None

Album length:
11 tracks: 49 minutes

Street Date:
May 3, 2019

Buy It:
iTunes

Buy It:
AmazonMP3

Buy It:
Bandcamp
Hey, Runner! (3:58)
Tell It Like It Is (5:11)
Finch In The Pantry (3:51)
Silence, A Stranger (5:30)
The Food Truck Blues (2:58)
Stan The Man (2:44)
Oh, Sleeper (4:50)
Civil War (5:24)
Holemabier (3:20)
The Graduate (4:48)
A Benediction (6:09)