After years of playing in various types of bands that never left him satisfied, singer/songwriter Travis Estes seems to have finally found what he was looking for. His new project is called
Medical Morning
, a shoegaze-styled worship act based out of Austin, Texas. Medical Morning's first release is an EP called
Ghost Riot, Volume 1
, and it does a great job setting itself apart from other worship albums.
For many Christian music fans, hearing "shoegaze" probably brings Starflyer 59 to mind first and foremost. If you dive into Ghost Riot without knowing its genre, you'll probably still recall Starflyer. A lot of the music feels very inspired by classic albums like Silver. The production is lo-fi to match the production style of early-to-mid '90s shoegaze. Describing the sound like that might be more distracting than anything; although this does mean that it is occasionally difficult to make out the lyrics, the production style is purposeful and actually works really well in the album's favor.
"Make Me" and "High As Heaven" are both really heavy on the distorted guitars, but still remain pleasantly subdued for the slower tempo. They're tried and true alternative rock songs without sacrificing the worshipful atmosphere that Estes is aiming for. There's also something about the former that really reminds me of Coldplay's "Yellow" (but I can't quite place my finger on it). The final two tracks are the EP's strongest, with "All Hail the King" coming out as my favorite. Its particular use of melodies and ambient indie rock really remind me of My Epic, and its lyrics really resonate with me, personally, while also being extremely relevant to modern American culture. While the Church has become more and more drenched in worldly politics, this song is a reminder that God's plans are above it all: "Heaven and Earth will pass away / but Your word will remain / everlasting and unafraid / You laugh while nations rage / no ballots or bullets will keep You away / our empires will fall to flames / all hail the King."
If your preferred type of worship album is one with a high likelihood of Christian radio airplay, then it's unlikely that Medical Morning will do much to please you. But for the music lovers that enjoy both worship music in addition to alternative and shoegaze, Ghost Riot, Volume 1 should probably be your next stop, because when it comes to attempts at combining the genres, it's everything you'd want and more.
- Review date: 1/6/20, written by
Scott Fryberger
of Jesusfreakhideout.com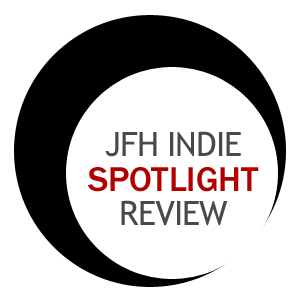 Record Label:
None

Album length:
5 tracks: 24 minutes, 40 seconds

Street Date:
November 22, 2019

Buy It:
iTunes

Buy It:
AmazonMP3
Make Me (4:30)
High As Heaven (5:45)
Come What May (4:26)
All Hail the King (4:03)
Unsetting Sun (5:56)