Sometimes, it just takes an extra listen. After hearing Jon Shirley's Heaven Hear Us a couple of times, I was ready to tell you that this is a good worship record, but there was something missing. It seems that the "something" that was missing was my full attention. Listening to the record one last time before writing the review, I started to hear things that I had not heard. I started to find the layers in the music, the passion in the lyrics and vocals. It does not hurt that the production by David Hodges and Will Hunt is near perfection on every song, and the songs are sequenced in such a away that eleven individual tracks gel together to become one musical journey.
Jon Shirley is the worship director for The Gathering Network, a Kansas City area church. The songs on Heaven Hear Us could be used during worship there, or just about any church that has a decent worship band (Side note: If you are a worship leader, Jon has chord charts for all the songs available at his website). This record is solid from start to finish, and does not miss the mark on any track.
The opening tracks, "Open Wide" and "Heaven Hear Us" have a distinct Crowder-like feel to it, and kick off the record perfectly with great energy and lyrics that quickly stick in the brain. Meanwhile, the third track "You Are Worthy" would be a huge radio hit if it were on a Chris Tomlin release. Before the record can get into the monotonous lull that many worship releases are prone to, Shirley throws "Rise Up," a bit of a rocker into the mix. With repeating myself to often, this is a perfect track for live worship on Sunday morning, or at a Student gathering, or just to sing at full volume at home. He follows it up with "To Breathe You In," a mellow, almost spacey meditation with a gut-wrenching back story. Enter track ten, "Rich and Full" featuring Shane Barnard, a beautiful song of longing and of God's power.
Other indie artists need to take note here. In a time when the digital revolution has made it so easy to pick and choose single tracks, Jon Shirley has carefully constructed an 11 track work of art that remains consistent and coherent for forty-five minutes. This is the kind of craftsmanship that all Christian artists should be striving for, whether they are indie or signed to a label. If you listen to any of the Passion records, or the individual artists (Tomlin, Crowder, Hall, Stanfill, etc.) then you will thoroughly enjoy this record. My only remaining question.... Why has Louie Giglio not signed this guy?
- Review date: 10/19/09, written by
Rob Tyson
of Jesusfreakhideout.com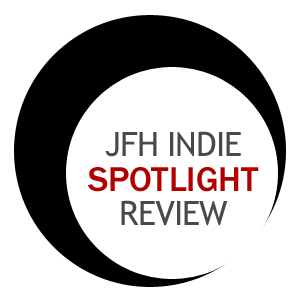 Record Label:
None

Album length:
11 tracks

Street Date:
October 17, 2006

Buy It:
Amazon.com