As a small-time independent record label (by "small-time" I mean two artists currently signed), Eden Records could very easily go unnoticed. However, they're another example of finding big things in small packages. One of their artists is a pop punk/ska group called Blood and Water. The band is getting a lot of publicity as of late due to the release of their new album, In Character. One reason may be that the producer for the album is none other than famed Five Iron Frenzy producer, Masaki Liu. So the obvious question is whether or not the album can meet expectations.
To describe Blood and Water as a punk/ska band isn't entirely accurate, but it's pretty close. In Character actually seems to transition styles from beginning to end. The earlier songs of the album carry a punk vibe that gets intertwined with some ska-styled guitars (and maybe even a little ska influence in the vocal pattern). Blood and Water keeps with that for a while (including some horns a few times along the way) and then begins to slow down, first going into more of a pop punk sound like Capital Lights or Relient K, then finishing with a few slower songs as the album's finale. It's not a constant transition, as there is some more rock thrown in toward the end of the album, but as a whole, it seems more toned down than what we were given at the beginning. What I found to be interesting was hearing the last minute and a half of the acoustic "Interstate" finish off by mixing together the bridge and chorus of the fantastic album opener "Sleep It Off," almost giving In Character somewhat of a cyclical feel. I also enjoyed hearing the album both start and finish on high notes with strong tracks.
The lead-off single from In Character is a song called "McGee and Me." Overall, the song is a bit too Hawk Nelson-like for my personal taste (construction of the guitars and drums with occasionally-nasally vocals), and from a critical standpoint, it does come off as one of the album's weaker points. It certainly wouldn't make me want to buy this album, but its poppy rock sound will be sure to draw in many listeners who do enjoy that sound. Thankfully, its placement between two better songs ("Sleep It Off" and "Opening Band") help it a lot.
And speaking of "Opening Band," it's one of two songs that uses horns. So if you saw the word "ska" and got excited, keep in mind that there are only portions of songs that incorporate any ska, and those instances, other than "Opening Band," are in the style of guitar and vocals. Even when horns are used, they're not prominent. The horns are pretty quiet and last for a short period of time. "Given Up" is the other song with horns, which again only show up for a small amount of the song. But the song is still very much a ska song. Listen to the vocal delivery in the chorus mixed with the music, and there's no way you can doubt it.
"Oblio" is one of the highlights, and mixes delicious power pop punk in the chorus with some instances of ska and more instances of punk rock (think The Mighty Mighty Bosstones meets The Dingees meets Children 18:3). The chorus says "I've memorized every word line for line, I can't seem to get all the bookwork inside, not the words of my mouth but the actions I take, that broadcast the truth of the point that I'm trying to make," speaking of how easy it is to get all the answers down and just not live the life we're called to, but living like that can be pretty easy to see through. "McGee and Me" also speaks of the ease of mediocre living: "Can these words just write themselves for me, so I can sit back and just watch the tv, and follow the bouncing ball right through every line instead of trying oh so hard and just failing every time." They don't just offer up their problems without any resolution, however. Going back to "Oblio," the second verse says "I'm breaking free from mediocrity, 'cause the God I believe in believes there is something there."
The world of independent musicians gets overlooked a lot of the time due to lack of advertising and publicity, but there is some definite talent being stored there. Blood and Water is one of those bands that deserves some attention. In Character does have its moments of weakness ("McGee and Me" and "Weighed and Measured" being the only weak songs), but overall it's a good choice of album if one is inclined to listen to pop punk and ska. Fans of Relient K, Jimmy Eat World, The Bosstones or any other band already mentioned should find a lot to like about In Character.
- Review date: 7/7/10, written by
Scott Fryberger
of Jesusfreakhideout.com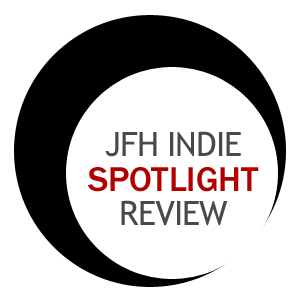 Record Label:
Eden Records

Album length:
13 tracks: 50 minutes, 56 seconds

Street Date:
July 13, 2010

Buy It:
Amazon.com
Sleep It Off (3:56)
McGee and Me (3:41)
Opening Band (3:25)
Hear Me Out (3:28)
Oblio (3:31)
Feeling Better (Is Anyone Listening?) (4:47)
I Am Spartacus (4:01)
Sinking (3:05)
Given Up (3:49)
Weighed and Measured (4:12)
Gakou (4:01)
Secondhand (4:26)
Interstate (4:34)