John Michael Howell's latest offering, Inside My Mind, Vol. 1, certainly starts out nicely enough. The insistent beat, engaging interspersed sound effects and uplifting message of staying true to one's self, despite what the naysayers might say, all work in decided favor of the leadoff cut, "About Me for You." But while the track is certainly an appealing enough beginning to the Dallas native's new EP, it hardly prepares the listener for that which is to follow - the sum total of which turns out to be nothing shy of a bona fide revelation.
The effortless groove and shimmering guitar flourishes that grace the funk-meets-'80s-new-wave textures of "Drop of Poison" render the number an object of unqualified beauty. Equally impressive is the way in which Howell manages to tie together the seemingly disparate folk, jazz and techno elements of "The Algorithm" into a stunning and synergistic sum total that draws equally from all three genres without sounding exactly like any of them. And the breezy folk-pop that propels the talented Texan's kiss-off to casual serial dating, "I'm Not Next," proves beyond a shadow of a doubt his vocal and instrumental skills remain solidly intact even when the bits per minute count drops to more mid-tempo levels.
Howell also possesses an impressive way with words, an aspect of the EP that fully comes to full flower on the brilliant closing tune. To be sure, while romantic odes dedicated to those who have yet to actually experience first love may seem like something of an oxymoron, "No Breakup Song" ("Love can give, love can take/ I don't want my heart to break/ In the crossfire/ Of human desire") manages to relay the inherent curiosity and uncertainty of this largely ignored subgroup with honesty, poignancy and insight. The fact that the cut sounds like a cross between late-'70s ELO, a lost Purple Rain-era Prince ballad and the best Disney movie theme song you've never heard only adds to its undeniable appeal.
In fairness, Inside My Mind, as stellar as it is, doesn't quite qualify for landmark status. And whether or not its name will be tossed around when critics assemble their Best Albums of the '20s list ten years from now remains to be seen. That being said, in an era when far too many artists seem content to recycle the same set of overused themes and phrases - or focus all of their creative energy on crafting the perfect set of lyrics with little to no thought given to the hooks and melodies that will ultimately support them - Howell's triumphant most recent showing stands out as that rarest and most beautiful of birds: pop music that stimulates your mind as it moves your feet.
- Review date: 9/17/20, written by
Bert Gangl
of Jesusfreakhideout.com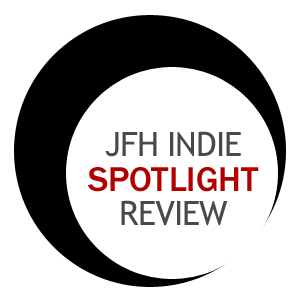 Record Label:
None

Album length:
5 tracks: 16 minutes, 21 seconds

Street Date:
June 29, 2020

Buy It:
Apple Music
About Me for You (2:57)
Drop of Poison (3:00)
The Algorithm (3:14)
I'm Not Next (2:54)
No Breakup Song (4:16)