In 2018, singer/songwriter Gileah Taylor (aka LM) switched gears from her solo work and formed a new band called
Leem of Earth
. The band's aim was to tell a story through song, which came by way of three EPs, each with three songs, concluding in the summer of 2019. Or at least that's what we thought. Now, teaming up with Velvet Blue Music, Leem of Earth is adding a bit more with their self-titled, full-length album.
If you've already heard the three EPs (conveniently titled Chapter One, Chapter Two, and Chapter Three), then you'll have already heard 90% of this album. Much like Meadows' In Those Days & Also After, Leem of Earth is comprised of all nine of those tracks, plus one extra called "I Will Wait." For the uninitiated, Leem of Earth packs a punch, but an open-fist one. The music is layered, beautiful, and atmospheric dream pop and shoegaze that combines the best of Starflyer 59, Beach House, and Eisley. "I Will Wait" even goes so far as be almost completely acoustic (save for the last minute or so of dreamy synth and light drum machine), coming right in between the final two tracks from Chapter Three, but blending in with them as if it were originally written to be there anyway.
Similarly, the three EPs smashed together create a much more cohesive sound than you might expect. The jump from the final track of Chapter One to the first of Chapter Two (as well as that of Two to Three) doesn't sound forced, blending in with its surroundings quite well.
The story of Leem of Earth is one of redemption, told through the voice of a wanderer in a post-apocalyptic wasteland. The desert and water are major recurring themes, symbolic of a life without Christ and His living water, respectively. The obvious example here would be the song "Water;" I love the simple, yet profound line, "You think you can do without, but you need water." As the character Leem wanders, coming across dark forests, skeletons, and filthy rivers, we find her looking for guidance from the Holy Ghost in "Inland," and His response with stars and moon to guide her to salvation in "Faithful Lights." There's no shortage of lamentation, of course, as we see in one of my favorite tracks, "Wishing Well," where Leem says, "Wishing I had courage to walk a darkened range / Wishing that there were no wolves - quiet, watching, strange / Wishing that the moon would quit her lighting on me / If I was in a fairy tale, I'd wish I didn't know it well / I'd wish it wasn't me."
But thankfully, in the end, redemption comes. I'll let any curious souls go and listen to how the final two tracks beautifully wrap up the story, instead of giving it all away here. But the addition of "I Will Wait" right before "Army of Dry Bones" only serves to deepen the story and the impact of the final track.
Though the majority of these songs are several years old, I think putting them all into one album was a great decision. Having Leem's story all together in one place sorta breathes new life into it, and may even create a first-time listening experience for people who generally avoid EPs in favor of full-lengths. Plus, the Velvet Blue Music store has physical copies that come with a big booklet that contains lyrics for all songs except the opening track, with additional poetry that helps move the story along. Leem of Earth is a terrific project all around, and I truly hope this is not the last we hear from this highly underrated band.
- Review date: 4/20/22, written by
Scott Fryberger
of Jesusfreakhideout.com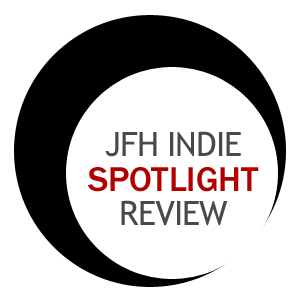 Record Label:
Velvet Blue Music

Album length:
10 tracks

Street Date:
April 21, 2022

Buy It:
Bandcamp
The Beech Tree's Song (4:49)
Inland (5:32)
Southland (3:47)
Water (5:19)
Faithful Lights (8:33)
Only So Many Ways (5:16)
Wishing Well (3:59)
Dressed For War (6:03)
I Will Wait (5:43)
Army of Dry Bones (4:42)