Andrew Michael Akins is a singer/songwriter steeped in the sounds of Americana. His 2019 debut full-length album, Let the Thief Make Honest Work With His Hands, puts that Americana sound proudly on display. As expected for the genre, Akins puts storytelling on the forefront of his lyricism. In this storytelling, Akins is quite upfront and honest with things in his own life. Comparisons to Akins' music have been made to the likes of Gregory Alan Isakov and David Ramirez.
While the opening few tracks are good on their own, the first one that really grabs you lyrically is "More Than a Fool." Akins sings, "What is goodness if mercy is letting you know how evil you are," in the first verse and follows with, "And I'm somber and strugglin'; I'm delivered and wanderin'. I'm light, but I'm darkness too; Findin' wisdom leaves me more than a fool," in the chorus. It's a great song that really highlights the themes of "light versus dark" and "honesty versus dishonesty" that run throughout the album. "Dangerous Man" is another song that stands out. Its moody and minor feeling is the perfect backdrop for the lyrics, especially when he sings, "Ain't it strange how the Perfect One was hung aloft under the sun; put to death by my bare hands," in the third verse. The song doesn't have a traditional structure as there is no chorus or real bridge, but only verses and a brief instrumental section. With that said, the strongest part of the album is likely the back-end -- especially when looking at "Conscience," "Honest Work," and "Enemy." For my money, "Honest Work," taken from the title, is the absolute gem of the entire album. The guitar sounds good, the chord structure is interesting, and the vocals are just right. Lyrically, the second verse hits hard. Akins here sings, "Let your prayers never find cease. Are you prayin' for yourself, or are you prayin' for peace? Let those prayers be for humility; you'll find those doors unlocked and then you'll be free."
Fans of folk, Americana, and storytelling music should definitely be drawn to Andrew Michael Akins' work. The music sounds like what it should, Akins displays great lyricism, and everything flows well. The only honest complaint I have with Let the Thief Make Honest Work With His Hands comes from a production standpoint. The instrumentation and vocals are produced well by their own merits, but it just feels like the vocals are too loud in the overall mix most of the time. It's a minor annoyance at first, but when you adjust, it's not as noticeable except for when Akins really pushes his voice -- like the end of "Honest Work." Overall, Akins' debut album is a solid and enjoyable experience. There are a lot of positives to be taken away and hardly any detractors. Fans of Americana should certainly give this one a listen.
- Review date: 5/6/20, written by
Michael Weaver
of Jesusfreakhideout.com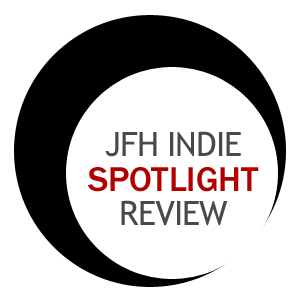 Record Label:
None

Album length:
13 tracks: 54 minutes, 54 seconds

Street Date:
January 11, 2019

Buy It:
iTunes

Buy It:
AmazonMP3
Someday (4:38)
Grown Up (4:19)
Train Out West (4:18)
More Than A Fool (3:59)
Just Like You (3:40)
Dangerous Man (4:43)
Conscience (4:51)
Honest Work (3:40)
Friend (3:38)
Enemy (4:51)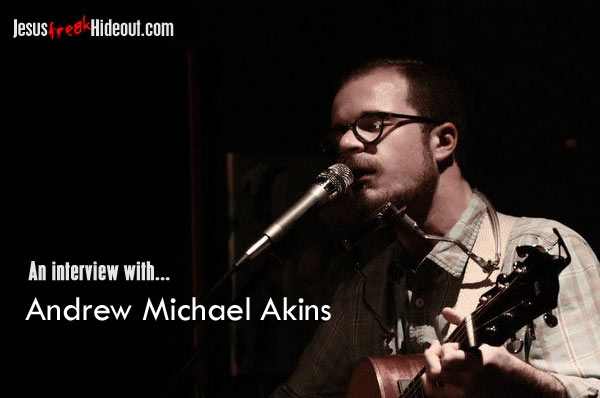 Jesus freak Hideout (Michael Weaver): Your debut full-length album has been out for a little over a year now. How has this experience been for you and what has the reaction been to the album itself?
Andrew Michael Akins: It's been an interesting experience, for sure. Being from Amarillo, there's not a lot of avenues to gain exposure - simply a product of the area. People don't grab onto art here like they do in places like Austin or Nashville. However, my album has been met with near universal acclaim from friends and family. *laughs* That might just be because they know me. But it definitely hasn't "taken off", per se. And that's okay. I really write music for myself and for people who could find encouragement in it. I'm not exactly expecting it to go anywhere big. There's the satisfaction of having a completed product out there; a showcase of not just your talent, but the deep struggles that you have. And I try to take it a step further by showcasing the glory of God. It's not a very popular album according to my Spotify play count, but I'm just glad to have people tell me the music spoke truth and the gospel into their life. On top of that, it was definitely a learning experience making this album from the ground up - I produced, engineered, mixed and mastered it all. You have to get creative at times (I recorded a bunch of the tracks in a chair closet), but it's satisfying once it's all finished.
JFH (Michael): The title, Let the Thief Make Honest Work With His Hands, is a mouthful, but also very memorable. Where did the idea for the title and song "Honest Work" come from?
Andrew: The idea actually came from Ephesians 4:28 - "Let the thief no longer steal, but rather let him labor, doing honest work with his own hands, so that he may have something to share with anyone in need." Honest Work was the first song I wrote for this album, in the bleachers watching my friend's intramural softball game. Paul there is talking about the new life in Christ, and how it calls us to a marked change. As a person who has struggled with the generational sin my father has, I applied this to my life in a very personal way. Honest Work is the culmination of fighting through that inherited struggle, only by Christ. The protagonist of the album is simply a reflection of myself, and how by Christ I am, perhaps day-by-day, overcoming that.
JFH (Michael): The cover art painting is great! The artist, Brittany Busch, is clearly talented. Can you talk about how this came about?
Andrew: Brittany is an old friend, actually! We used to hang out at coffee shops together, and she would always get these beautiful paintings hung there. I liked her painting style, so when I had the idea, I sent her a photo of myself with my face half-lit, half-dark. Since the tension of light and dark is a big theme on the album, I thought it'd work well. She did an absolutely incredible job.
JFH (Michael): While "Honest Work" is my favorite song, "More Than a Fool" was the first to really grab my attention and make me re-listen almost immediately. Can you talk about that song a little?
Andrew: "More Than a Fool" was born out of this dichotomy I've experienced the more I've grown in faith. And it's this: The more I know Christ, His glory, the holiness of our God, even the wisdom of Scripture, the more I see just how short I fall of righteousness. I've seen this over and over again in my life; thus the line, "Finding wisdom leaves me more than a fool." So the more I see the beauty of Christ, it seems the more acutely aware I am of my own sinfulness. The song also serves as a display of all the central ideas of the album: Light and dark, this inward tension and disposition, the theme of "dishonest hands", goodness showing you your inward evil, etc.
JFH (Michael): I read a comment that this album was your "life laid bare" and you can definitely hear the honestly and earnestness in the lyrics. Is this type of self-reflection and writing cathartic for you at all, or is it just more about sharing honest stories that point to Jesus?
Andrew: Oh man, it's definitely cathartic. If it wasn't, I probably wouldn't write like this. *laughs* But it's really kind of both. In a way, it's almost like songwriting is a conversation between me and God. A lot of times I'm not able to emotionally process things in any other way besides. The Lord uses songwriting and music to not just get my thoughts and feelings out there, but to let me see them with utter clarity. It's really amazing how the Holy Spirit uses it. When you see your raw emotions as clearly as possible, you're able to let the Spirit apply the work of Christ to your heart. That's been the case in my own life, and oftentimes the hopeful songs like "Enemy" come last. When it's all out on the table, where's your hope? God is so merciful to show me a way. I think He is so glorified when we actually struggle and still hold fast to Christ (see 1 Peter 1).
JFH (Michael): Who would you call an inspiration to your musical and songwriting direction? There are some great storytelling artists out there.
Andrew: There are tons of artists I could list here, truly. My biggest inspirations of all time are probably Gregory Alan Isakov and Josh Garrels. Musically and lyrically they're both terrific, and obviously I could point to Garrels as an example for how to live a godly life as a successful musician. As far as what influences make it into my music, it's changing all the time. I listen to a lot of different music - everything from country and folk to progressive metal - and so it really depends on the day. *laughs* Right now, I'm really inspired by The Dear Hunter musically. But tomorrow that could change. For this album, it was primarily Isakov, Garrels, David Ramirez and Sturgill Simpson.
JFH (Michael): You also released an EP at the end of 2019. Are you currently writing any more material for any upcoming releases?
Andrew: Actually, yes! Lots! Since we're all quarantined, I made a deal with a friend to write and record at least one demo song a week. It has coincided with a quarter-life-crisis of sorts, too, so I have plenty of material to write about. It's been a tremendous experience, and I truly think my best songs are yet to come. For listeners, I would say keep in touch via Spotify or Apple Music by following my artist page, or (here pretty soon at the time of writing) I will have an official website, Facebook and Instagram page you can connect to. I have no target date, but I'll know when it's done, and then I'll announce it - probably a full length album detailing a tussle with unbelief. It's likely to be my most "honest work" yet. On top of that (and then I'll end), I have a progressive rock band side project called Abtenauer, if that's your thing, and we just finished demo-ing a full length album. It should be out either the end of this year or early next. Keep your eyes peeled for that, because it's going to be really exciting.